Exeedme Brings In Token Locking Mechanism With Polkalokr Partnership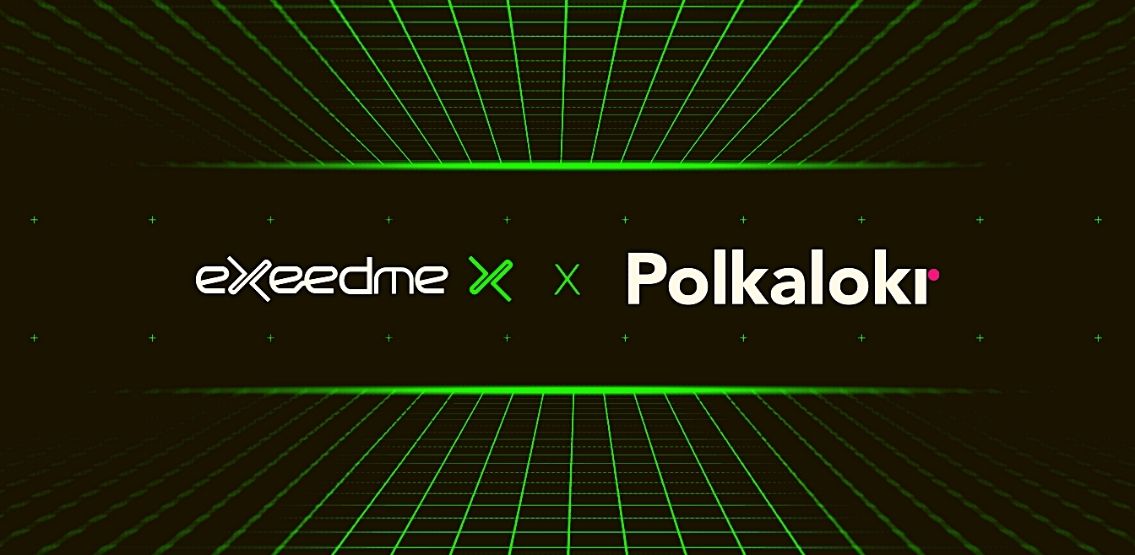 Exeedme, a blockchain-powered tournament platform, and multi-chain token locking and escrow platform, Polkalokr, have announced a partnership together. The two companies will work together to explore the token locking mechanisms and other offerings that Polkalokr will provide to the gaming platform. 
Polkalokr announced the news on Twitter:
"Blockchain is enabling a bright and decentralized future for gaming, and we're glad to support its growth together with @Exeedme, a blockchain-powered tournament platform allowing gamers at all skill levels to monetize their skills."
Exeedme's Integrates Polkalokr's Locking Mechanism 
The global gaming market is expanding rapidly, and with the integration of blockchain technology, gamers have a new way to earn for their skills. Decentralized ecosystems are big on rewards, and cryptocurrency rewards ensure no middleman is sticking their fingers in the pie.
NFTs and DeFi have only made the platform more appealing by adding more layers to this constantly evolving market. Exeedme is a video game platform powered by NFTs. It has a DeFi infrastructure and is built on Polkadot, a network protocol. 
Exeedme will use Polkalokr's unique token locking mechanics to lock tokens to be distributed for its tournament prizes. Francisco Varela, CSO of Exeedme, states,
"We were extremely surprised and ecstatic to discover that the Polkalokr team was so connected to the gaming space and wanted to create a new space for their community play2earn. We will also be exploring together how their escrow mechanisms could build a fairer and transparent process to distribute prizes and trophies of future Exeedme events."
Polkalokr Escrow To Benefit Winners
With the partnership, Polkalokr will be a step closer to its mission of enhancing trust and simplicity in DeFi and expand it to the world of gaming and NFTs. Exeedme's vision is to build a fair and trusted blockchain-powered gaming platform where gamers can make revenue out of their skills.
With the help of Polkalokr escrow, users can draft conditions that define what happens to the earned tokens and when in a decentralized platform. It will remove Exeedme from the equation entirely. Nothing gets in the way of winners getting their rewards. 
Polkalokr will be creating its community on the Exeedme platform. Supporters and teammates can play on the platform and reap the benefits Exeedme has to offer. Anis Ahmed Chohan, Polkalokr CTO & Co-founder, states,
"We look forward to building with ExeedMe, looking into locking and distributing rewards via our LOKR platform, and exploring possibilities for token swapping functionality based on results and outcomes of gaming tournaments via SWAPR. Using Exeedme's gaming data feeds really enables us to tap into our event-based distribution technology in an exciting new way."
About Polkalokr
Polkalokr is an all-in-one, multi-chain token locking, and escrow platform. It has a built-in privacy functionality. It helps build trust within the DeFi space with products like LOKR and SWAPR by removing the human element and focussing on governance with code. Thus it provides users with a seamless, omnichannel digital experience platform.
About Exeedme
Exeedme is a blockchain-powered tournament platform. It allows gamers of all skill levels to gain monetary benefits using its native token $XED. Gamers can gain a sense of ownership and control as the platform uses blockchain to allow monetization through open market dynamics. 
Disclaimer: This article is provided for informational purposes only. It is not offered or intended to be used as legal, tax, investment, financial, or other advice.
Manage all your crypto, NFT and DeFi from one place
Securely connect the portfolio you're using to start.