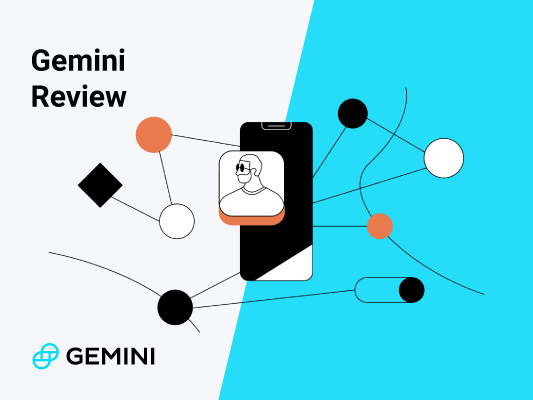 The Ultimate Gemini Review [For 2023]
<! -- End of the Reviewed by section -->
If you're looking for a reliable cryptocurrency exchange to guide you into the world of cryptocurrency investing, our Gemini review 2021 might be just right for you.
Gemini is a popular cryptocurrency exchange launched in the US in 2015 and is now one of the top 15 cryptocurrency exchanges by trading volume. In the crypto world, Gemini is known for its advanced security features, unique cryptocurrency products, and advanced trading platform.
Read on to learn everything you need to know about Gemini's offerings, brief history, Gemini features, trading fees, Gemini pros, cons, and determine if Gemini's platform is a good fit for you.
Let's dive in!
Introduction
The Winklevoss twins founded the cryptocurrency exchange Gemini in the United States in 2014. Gemini prioritizes security and is regulated by the New York State Department of Financial Services (NYSDFS), with USD in your Gemini account insured by the Federal Deposit Insurance Corporation (FDIC).
Interesting fact: The Winklevoss brothers earned fame in 2004 after they sued Mark Zuckerberg in the case of Facebook. Tyler and Cameron claimed that Zuckerberg stole their original idea for the popular social network. They received $ 65 million in compensation.
Gemini is a crypto exchange, wallet, and custodian that makes it secure and straightforward to buy bitcoin, ethereum, litecoin, and other cryptocurrencies. Gemini's active trading platform and the highly-ranked Gemini app allow users to make crypto purchases, store and sell crypto assets easily and securely, and earn interest on your crypto.
Read on to find out what Gemini offers to its users and how you can grow your crypto investment on Gemini.
Who Is Gemini Best For
Gemini is the perfect exchange for beginners and experienced crypto traders alike. Gemini offers a trading platform that's easy for beginners, an advanced platform for advanced traders, and a portal for peer-to-peer trading. New crypto investors will benefit from its simple interface, while more experienced traders will appreciate Gemini's ActiveTrader platform.
The ActiveTrader platform is free to set up (although it has a separate fee schedule for orders and various maker and taker fees) and offers faster trade execution, multiple order types, auctions for different crypto trading pairs, etc.
Gemini offers trading and storage options for individuals and institutions, including interest-bearing account perks, online and offline storage options, the $0 account minimum option, and a learning hub to teach beginners about crypto investing. It's also the only cryptocurrency exchange, offering interest-bearing account options to traders in all U.S. states.
Gemini users can benefit from a unique suite of options and tools such as Gemini Earn (allowing you to earn interest up to 7.4% APY on your cryptocurrency balance), Gemini Pay, Gemini Wallet Storage, over-the-counter (OTC) trading platform, etc., designed for more advanced trading activity and crypto users. While most services might be overwhelming for beginners, they can still learn everything about crypto investing via Gemini's Educational Resources.
Gemini says it abides by a "security-first" mentality and a belief system of asking for permission, not forgiveness. It's known for never having been subject to a major hack. Gemini secures users' digital assets through multi-layered security measures such as offline/online storage, insurance coverage in a cybersecurity breach, and hardware security keys. Most of the users' funds are held in an offline, cold storage system, but a small portion is kept in an online hot wallet insured against theft.
Gemini also requires other account security measures like two-factor authentication to log in or make withdrawals. You can whitelist addresses that can withdraw from your account or disable withdrawals from your account entirely.
Consider that all this comes with a price – the platform sets slightly higher transaction fees than other crypto exchanges.
Unlike many other cryptocurrency exchange platforms, Gemini is both a digital currency platform and a custodian.
Interesting fact: Gemini is known for investing $ 11 million in Bitcoin in April 2013. At that time, each coin was worth only $120. To date, their investment is estimated at over $1 billion!
Click To Tweet
The Benefits and Advantages of Having an Account on Gemini
Accessibility and Exchange Tools
Many cryptocurrency exchanges are available only in select states, but Gemini is available to residents in all 50 U.S. states.
Notably, users can access Gemini from any device like laptops, computers, and phones for IOS or Android. The Gemini app has a 4.7 out of five rating on the Apple App Store and a 4.5 out of five on the Google Play Store. You can view both your combined trading balance and Gemini earn balance on the web and mobile platforms.
Gemini users can benefit from the multiple trading tools such as advanced charting tools, tracking and analyzing facilities, and many order types available on the ActiveTrader Platform. The platform offers a premium package of sophisticated premium tools for trading more than 50 cryptocurrencies and 21 crypto-to-crypto trading pairs.
On the other hand, beginners can take advantage of Gemini Basic's simple interface.
Safety and Security
In the crypto world, users' funds are constantly threatened by cyber-attacks, theft, hacks, frauds, and account breaches. However, Gemini offers top-notch security and has never registered any hack or theft since its launch. Moreover, it has successfully closed around 800 cases of complaints.
Gemini keeps most of the bulk assets of the company in a secured "cold storage," away from online threats. The platform was certified under NYSDFS with FDIC security and evaluated by BBB. Users' funds are also insured against any theft or hack. Eventually, this induces confidence and accredits some level of reliability to the users and potential newcomers.
Gemini guarantees safety measures to the maximum extent of its capacities as a custodian, including 2FA authentication and address whitelisting for secure withdrawals.
Educational Resources (Cryptopedia)
Cryptocurrency or blockchain topics aren't taught at universities or schools. This is why Gemini introduced Cryptopedia, an online learning hub to teach people all they need to know about cryptocurrency. The source includes over 300 articles on 152 topics regarding crypto, blockchain, finance, and investment.
The Inconveniences and Risks of Using the Gemini Platform
Fees
Unlike many other exchanges competing on the pricing aspect of the market, Gemini has retained its high-cost, high-price principle and offers top-notch trading services for higher transaction fees.
Gemini charges diverse fees such as network fees and transaction or mining fees, which are 1.49% on average and are applied by each cryptocurrency managing company. In addition, external parties like banks also charge an average of 3.49% in fees. Interestingly, the Gemini platform charges minimal fees for traders with high-volume transactions. This is very similar to its competitor Coinbase's fee structure. Meanwhile, fees for the applications available on phones are relatively higher, with a "convenience cost" of an additional 0.5% for each transaction.
Withdrawal fees are relatively reasonable, with Gemini offering 10 complimentary free withdrawals per month (Gemini covers this cost). Nevertheless, on the 11th withdrawal, the fee is comparatively higher than on other cryptocurrency exchange platforms.
Poor Customer Service
Gemini offers 24/7 phone and chat support for customers. However, it has very slow email response times. For simple cases, users may still use the chatbot, which guides the user through FAQs, yet support agents resolve most issues through emails.
Limited Coins and Tokens With Missing Facilities
The exchange platform is thoroughly focused on full-featured cryptocurrency platform services with a relatively higher price, yet the number of coins is quite limited. The Gemini Platform offers more than 50 coins – many popular tokens and some major coins with high liquidity are missing, which is a setback for the Gemini Platform. Among them are ADA, XRP, ETC, Solana, etc., which will be available with margin trading and short selling at some point in the future.
The Services Gemini Offers
Buy/Sell Feature: Gemini's rapid buy/sell basic feature allows you to buy and sell cryptocurrencies in the blink of an eye. New crypto investors can purchase cryptocurrency directly from the exchange using fiat currency.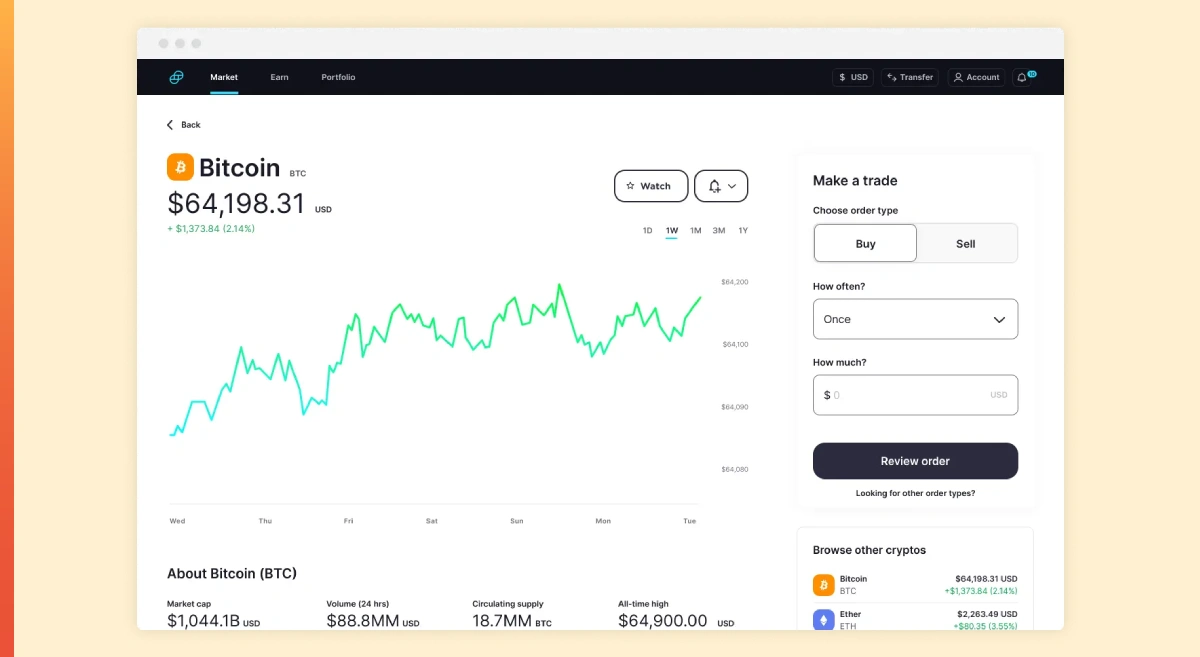 Monthly Free Fiat Withdrawals and 10 Free Crypto Withdrawals: Gemini allows free withdrawals of fiat currencies, which is a pleasant difference compared to other exchanges. Furthermore, Gemini allows 10 free cryptocurrency withdrawals each month!
More Than 50 Different Cryptos: Gemini supports over 50 different cryptocurrencies. You can buy, sell, or trade popular currencies like BTC, ETH, FIL, LTC, DOGE, BCH, and DeFi cryptos like UNI, DAI, COMP, etc.
High-Rated Mobile App (Android, iOS): You may trade anytime, anywhere on the go using Gemini's mobile app, available for iOS and Android. The software is easy to use and even has a feature that allows you to scan the app to pay with cryptocurrencies at supermarkets or malls.
Gemini Wallet: The exchange provides Gemini Wallet with insurance included to ensure the safety of the owner's funds. It's a digital wallet, also known to be a hot wallet available online.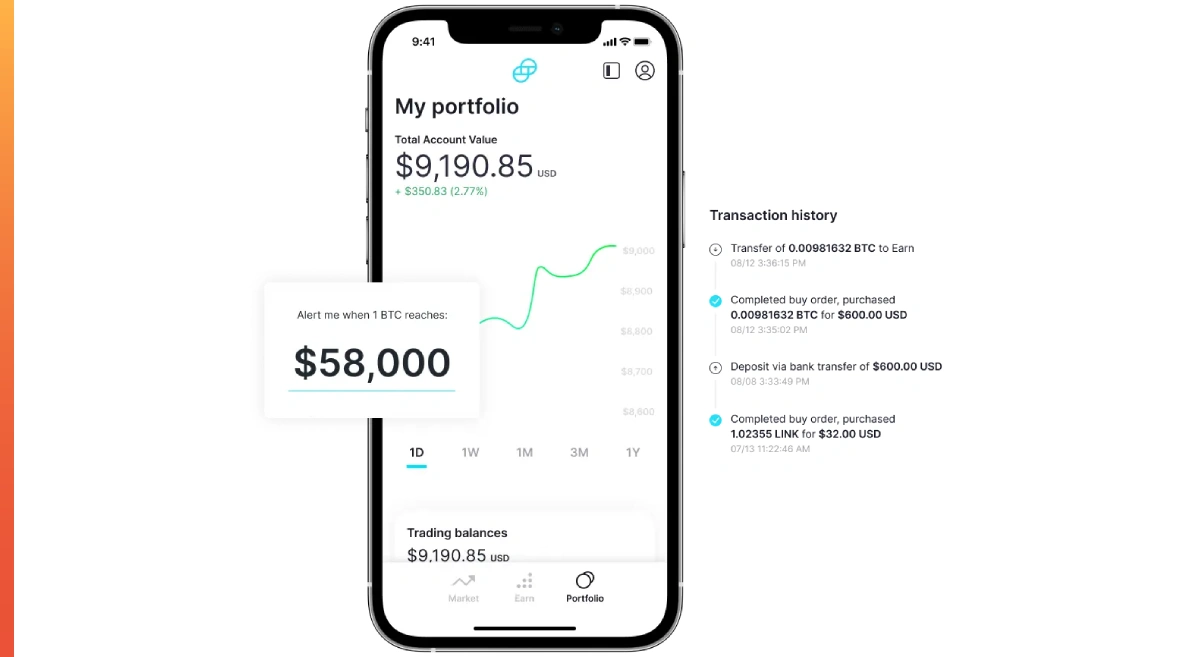 gemini.com
Gemini Safe: Gemini has a secure wallet infrastructure; funds available in the wallet are protected and ensured against theft.
Gemini Active Trader: The advanced setup is free, yet users are charged when trading on the platform. Users can execute fast crypto trades, set multiple order types with candlestick charts, or implement the auction-only trading model.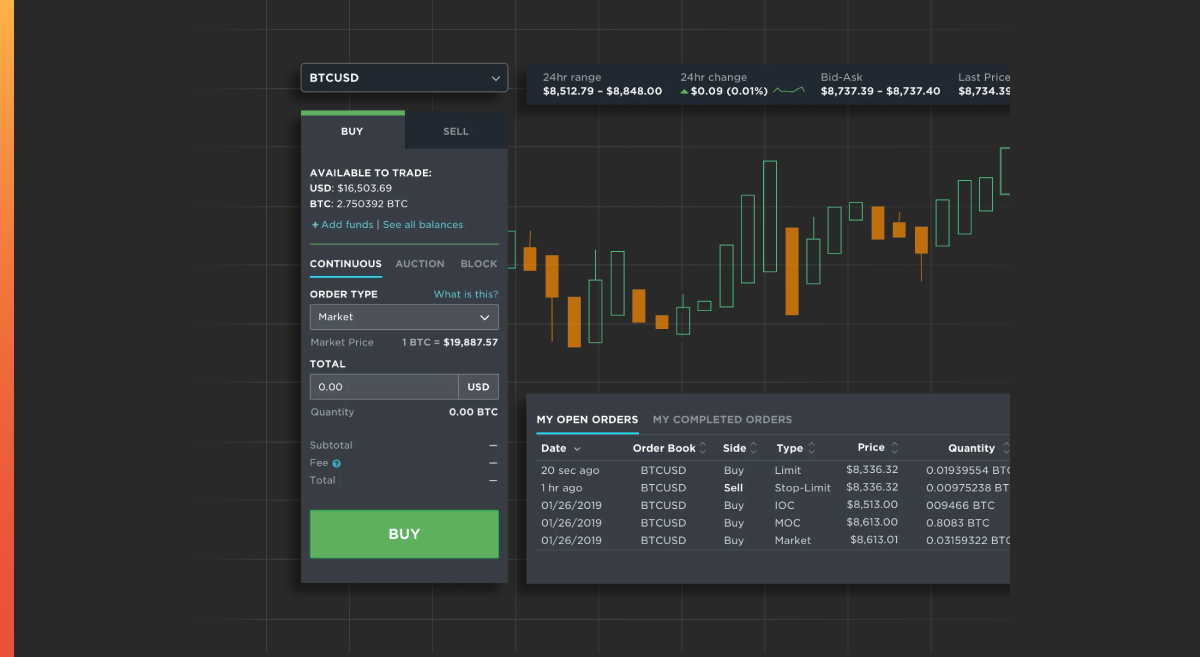 Gemini Basics: The user-friendly version of the exchange portal for newbies.
Gemini Earn: An interest-bearing benefit that HODLers, long-term investors, use to earn high interest for lending crypto to certain financial institutions via the platform. This benefit is a supplementary income earned daily and varies depending on cryptocurrencies and their demand and liquidity on the market.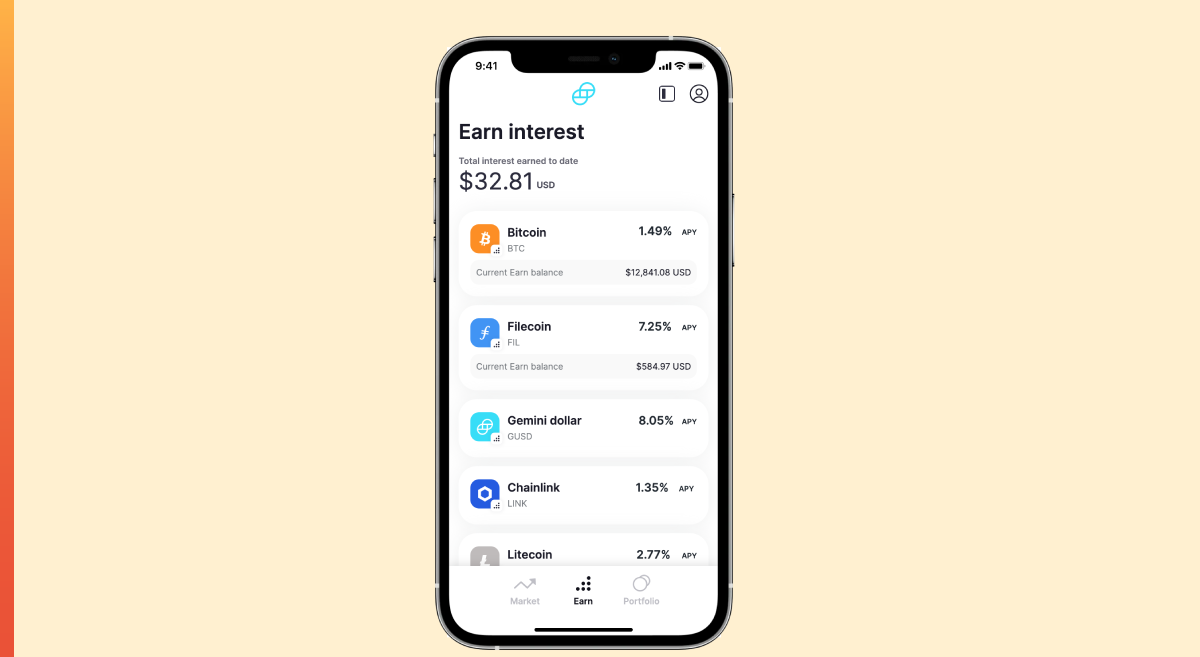 Gemini Dollar: A USD pegged Stablecoin owned by the Gemini company and used for trading on the exchange.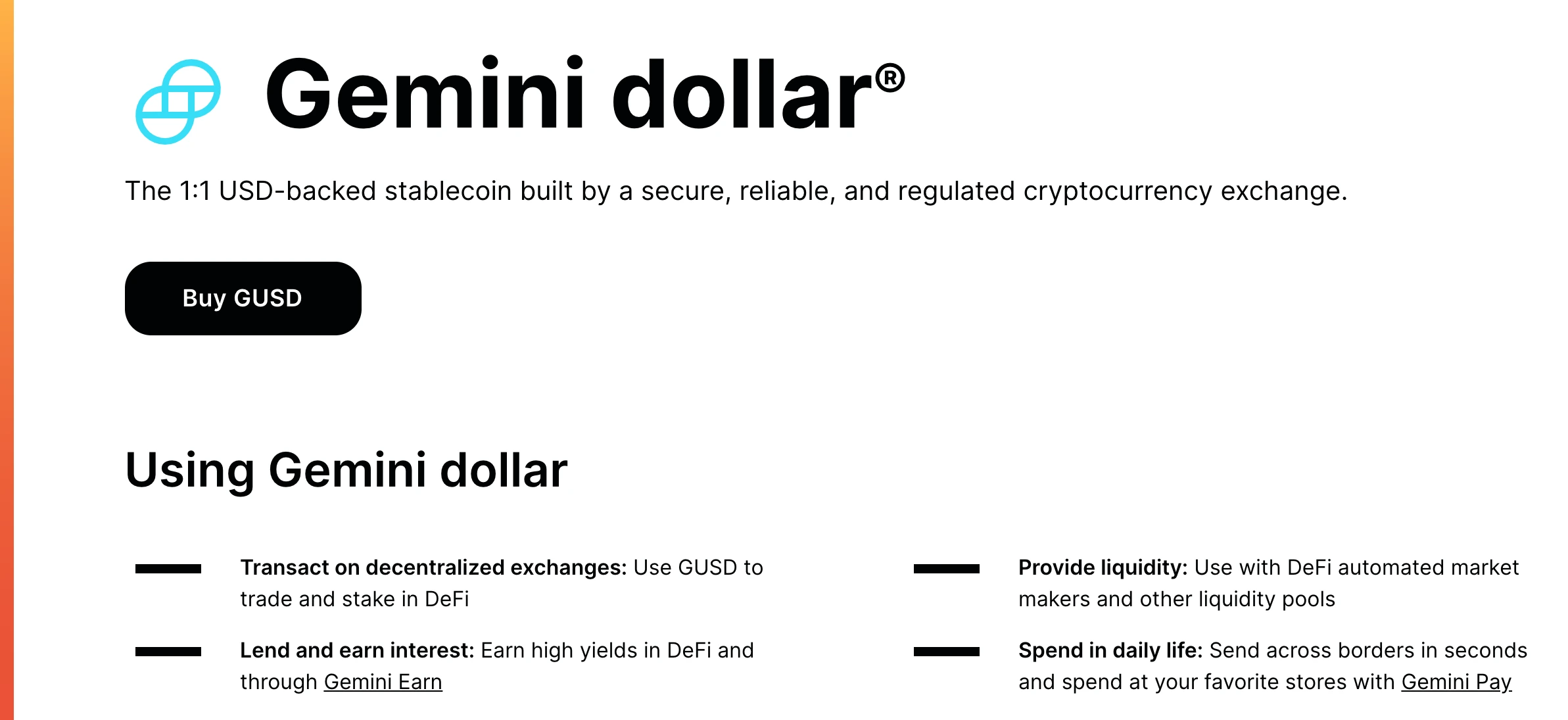 Gemini Pay: The platform's perk that allows Gemini users to pay with cryptos for purchases and services at thousands of retail centers all across the US with no fees incurred.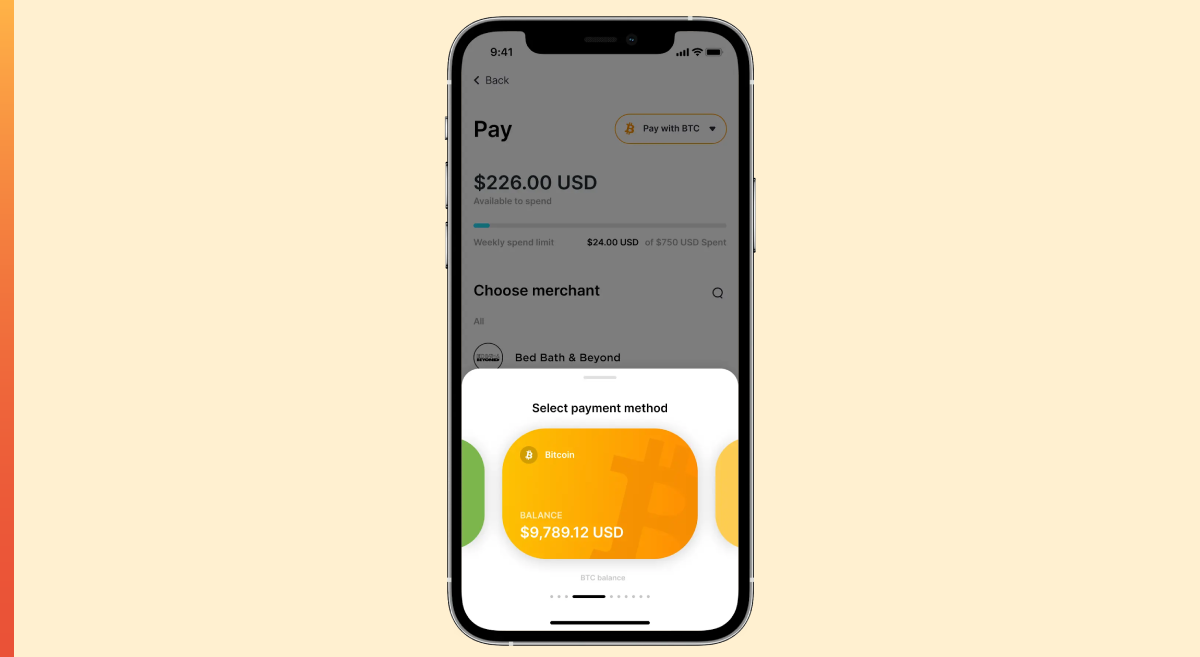 Gemini Clearing: It requires no minimum trade size and is available at a market-competitive price point. The feature allows Over-The-Counter peer-to-peer trades with additional security, at minimal cost, and guaranteed anonymity.
Promotion: Several referral promotions with cryptocurrency rewards are provided by the company.
Gemini Custody: This is an institutional cold storage service that protects your virtual funds by keeping them offline, away from the risks of theft.
Gemini Fees
When you purchase or sell cryptocurrency on Gemini, you'll be charged a convenience fee and a transaction fee. These fees apply whether you purchase using Gemini's web-based platform or the mobile app. Before you complete your purchase, both will be presented to you as your "quoted price."
Convenience Fee
The convenience fee for a specific deal is roughly 0.5 percent of the Gemini market price; however, it varies according to the market. For example, if Ethereum (ETH) is currently trading at $4000 for 1 ETH, you'd actually pay $4,020 for 1 ETH, including the fee.
Transaction Fee
You'll also be charged a transaction fee based on the exchange amount. It's 1.49 percent for crypto conversions. The fee for buying and selling crypto varies depending on the type of currency you choose and can range from a flat fee for less expensive orders to a percentage for more expensive purchases.
| | |
| --- | --- |
| Exchange sum | Fee |
| > $10 | $ 0.99 |
| $10 – $ 25 | $ 1.49 |
| $ 25 – $ 50 | $ 1.99 |
| $ 50 – $ 200 | $ 2.99 |
| < $ 200 | 1.49% |
Deposit Fee
You need to either transfer crypto from your wallet or another exchange or deposit fiat currency into your account to trade on Gemini. Unless you use a debit card, there is no fee for depositing money into your Gemini account.
Deposit Source Fees
| | |
| --- | --- |
| All cryptocurrencies, ACH transfer, Gemini dollar (redemption) | Free |
| Wire Transfer | Free |
| Debit Card | 3.49% of total transaction sum |
Withdrawal Fee
Withdrawal fees vary, but you'll be charged high fees if you make more than 10 withdrawals every month. You won't be charged for 10 or fewer withdrawals per month.
Here are withdrawal fees for some popular coins (for individual customers):
Cryptocurrency Withdrawal Fees
| | |
| --- | --- |
| Bitcoin | 0.001 BTC |
| Bitcoin Cash | 0.002 BCH |
| Basic Attention Token | 1 BAT |
| Ethereum | 0.001 ETH |
| Litecoin | 0.002 LTC |
| USD Coin | 0.5 USDC |
| Dogecoin | 2 DOGE |
| Yearn.Finance | 0.00002 YFI |
Platform Security
Gemini boasts a "security-first" approach to trading. Gemini has compliance certificates; it complies with the New York Department of Financial Services' cyber security standards and passes regular bank audits.
As already stated, the Gemini Security Features include: "Hot Wallet" insurance to cover exchange hacks, whitelisting approved addresses, and two-factor authentication. Gemini allows you to add different user roles to your account, restricting access and trading permissions for certain users. It also lets you review all the devices that have accessed your account, restricting any you don't recognize.
Verification of Your Account
The verification process is crucial in creating an account. Confirmation is necessary for registering any standard account since the exchange platform seeks to comply with official requirements. To verify your identity, you must first link your phone number to your account for two-factor authentication, then link your bank account, and provide personal information such as your address and identification documents.
Conclusion
Gemini is indeed one of the most robust cryptocurrency platforms around, ranked in the top 15 crypto exchanges according to the popular analytics and data company CoinMarketCap. The exchange offers academic resources, a user-friendly interface, and a rich suite of products and services.
If you are looking for a feature-packed crypto exchange platform with compliance certification, a high level of security, insurance coverage, and educational resources, Gemini might be the one for you! And, of course, don't forget to connect your Gemini to CoinStats to start tracking all your crypto and DeFi assets from one place.
This content should not be interpreted as investment advice. The cryptocurrency market is volatile, do your independent research and only invest what you can afford to lose.