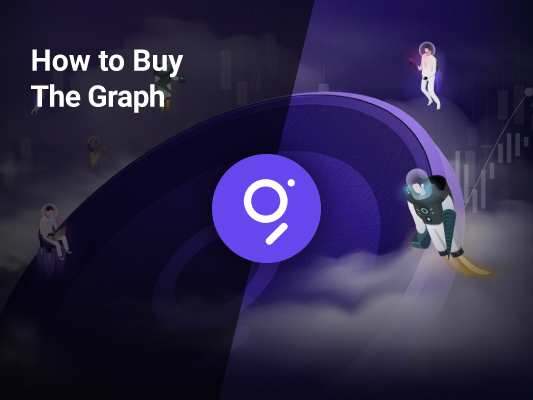 How to Buy The Graph [The Ultimate Guide 2023]
<! -- End of the Reviewed by section -->
The Graph is an indexing protocol for querying data for networks like Ethereum, IPFS (interplanetary file systems), and POA, with more networks coming soon and powering many applications in both DeFi and the broader Web3 ecosystem. Anyone can build and publish open APIs, called subgraphs; then, applications can query those APIs using GraphQL query language to retrieve blockchain data.
If you're considering investing in the protocol's native token GRT or simply want to learn more about it, this guide is for you. Read on to learn everything you need to know about the project and how to buy The Graph GRT in a few simple steps.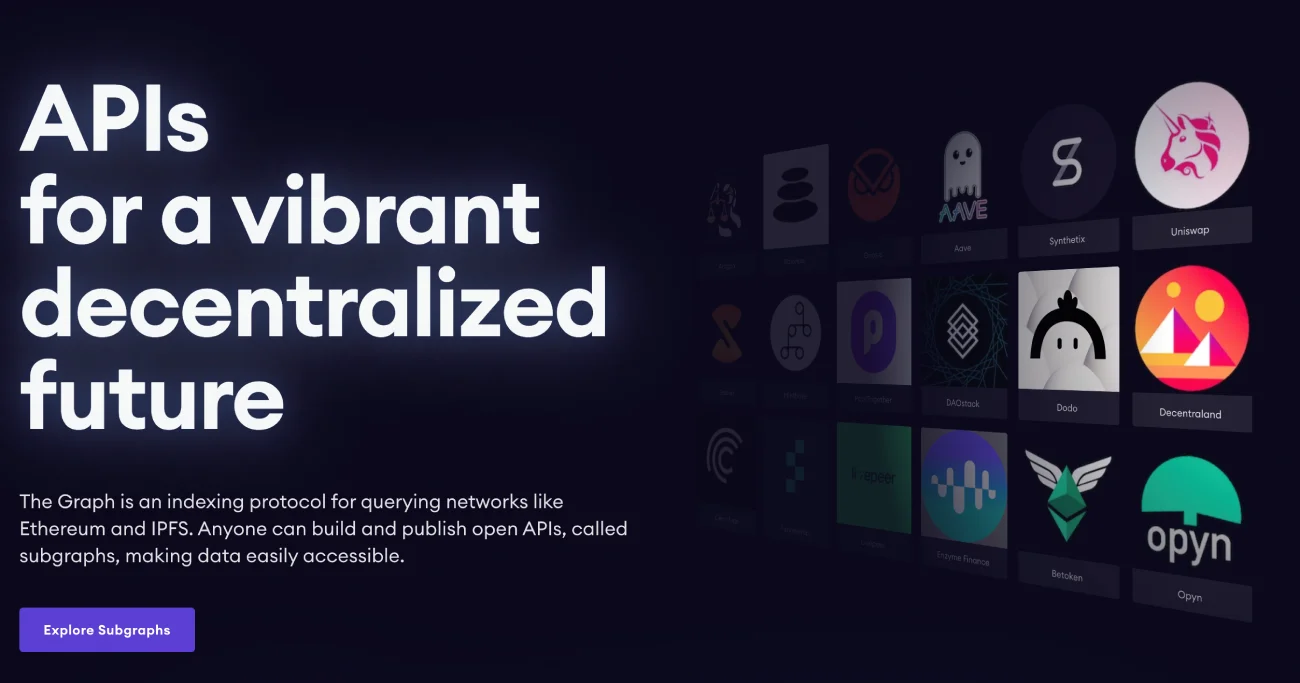 It also has open APIs (application programming interfaces) called subgraphs that are accessible to anyone wishing to build and publish one. Then applications can query those APIs using GraphQL query language to retrieve blockchain data.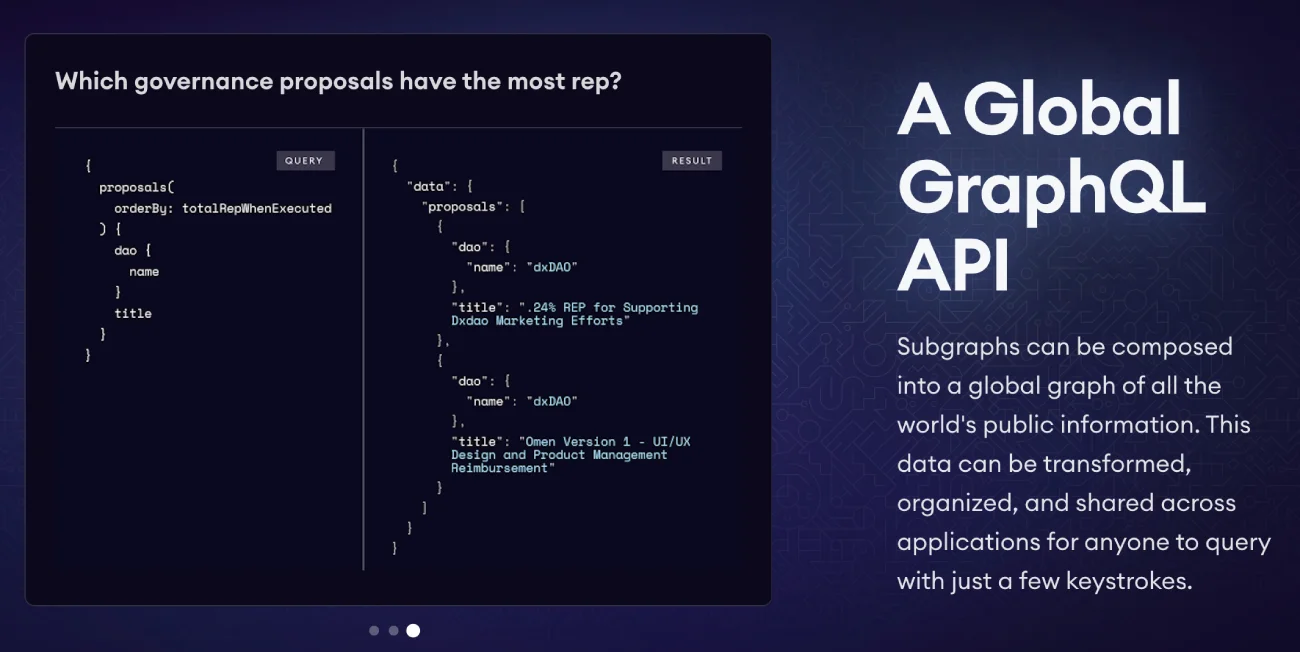 Here's a quick Pros and Cons list before jumping into the main review.
Pros
Saves developers time and money.
Provides an information bridge between blockchain data and decentralized applications.
Potential for growth and expansion.
Available on all major exchanges.
Seamlessly incorporates smart contracts.
Cons
Not a fully developed network.
Only a limited number of supported platforms and blockchains.
A limited number of trading pairs on exchanges.
Now let's discuss where and how to buy The Graph GRT tokens and continue with the project's unique features.
NOTE: This review is in no way investment advice. Thus, keep in mind that it is crucial to do your own research before making a financial decision.
How to Buy The Graph GRT In 4 Quick Steps
As of publication, The Graph Network is ranked #58 among cryptocurrencies by market cap ($1.6 billion as of Q2 2022). It's available on many cryptocurrency exchanges, both Centralized (CEX) and Decentralized (DEX).
However, you shouldn't pick the first exchange that pops your way. There's a difference between CEXs and DEXs in the listing process, regulations, and trading options. So it's advisable to choose your trading platform carefully.
Step #1: Choose a Trading Platform
As mentioned, there are two main types of crypto exchanges: CEXs and DEXs. The significant difference between the two is the way they conduct their transactions. A centralized exchange, like Binance, or Coinbase, stands between the sender and the recipient as a "middle man" that moves the transactions along. On the other hand, a DEX is not governed by any central authority.
CEX vs. DEX
CEXs are often regulated by governmental agencies, such as the Security and Exchange Commission (SEC) in the U.S. Some traders take the regulation as an advantage, as they perceive it to reduce their risks, while others view the crypto market as a "free trade" space and take governmental regulations as an intrusion of privacy and personal choice. CEXs are more susceptible to data hacks and malware. On the flip side, a CEX is more likely to choose its listings thoroughly and reduce the risk of exposure to rug pull or scam projects.
DEXs, on the other hand, give traders all the freedom, and, unlike CEXs, the transaction process doesn't include a middle man. These exchanges use smart contracts to allow people to trade in crypto assets without the need for a regulatory authority. They deploy an automated market maker to remove any intermediaries and give complete control over the funds to users. The platform itself does not hold any funds, and the process is peer-to-peer, which reduces the cyberattack risks. A DEX operates over blockchain and charges no fee except for the gas fee applicable on a particular blockchain, i.e., on the Ethereum blockchain.
NOTE: NEVER share your private key details with a third person, and protect your digital currency with a strong password.
We'll be viewing the Binance crypto exchange as an example to illustrate the steps required for GRT purchase. However, feel free to pick any reputable exchanges to conduct your transactions and buy The Graph Network token.
Step #2: Register an Online Account
To start your crypto trading in the digital assets industry, you need to register an account.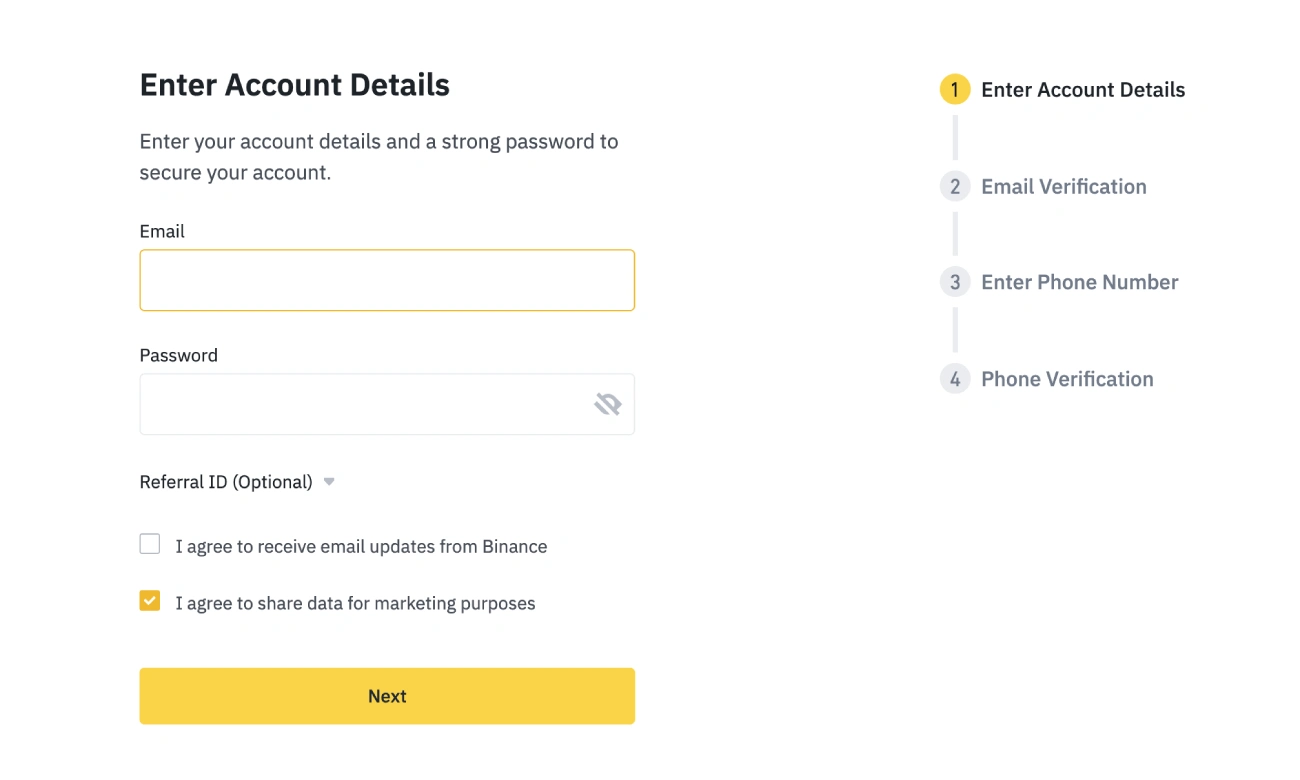 All you need to open a Binance account is a valid phone number or an email. The platform requires users to go through KYC (Know Your Customer) procedure, but it's not essential for initial trading.
NOTE: Some exchanges don't require registration if you have a crypto wallet. You just need to link your existing wallet to the platform, and you're good to go without any personal details.
Step #3: Deposit Funds
Binance lets users deposit funds in several ways. Again, if you have a crypto wallet, you can buy The Graph with your other cryptos, such as Bitcoin (BTC) or Ethereum token Ether (ETH). If you don't own any, you can deposit funds in fiat currency using debit/credit cards or bank transfer to buy crypto assets.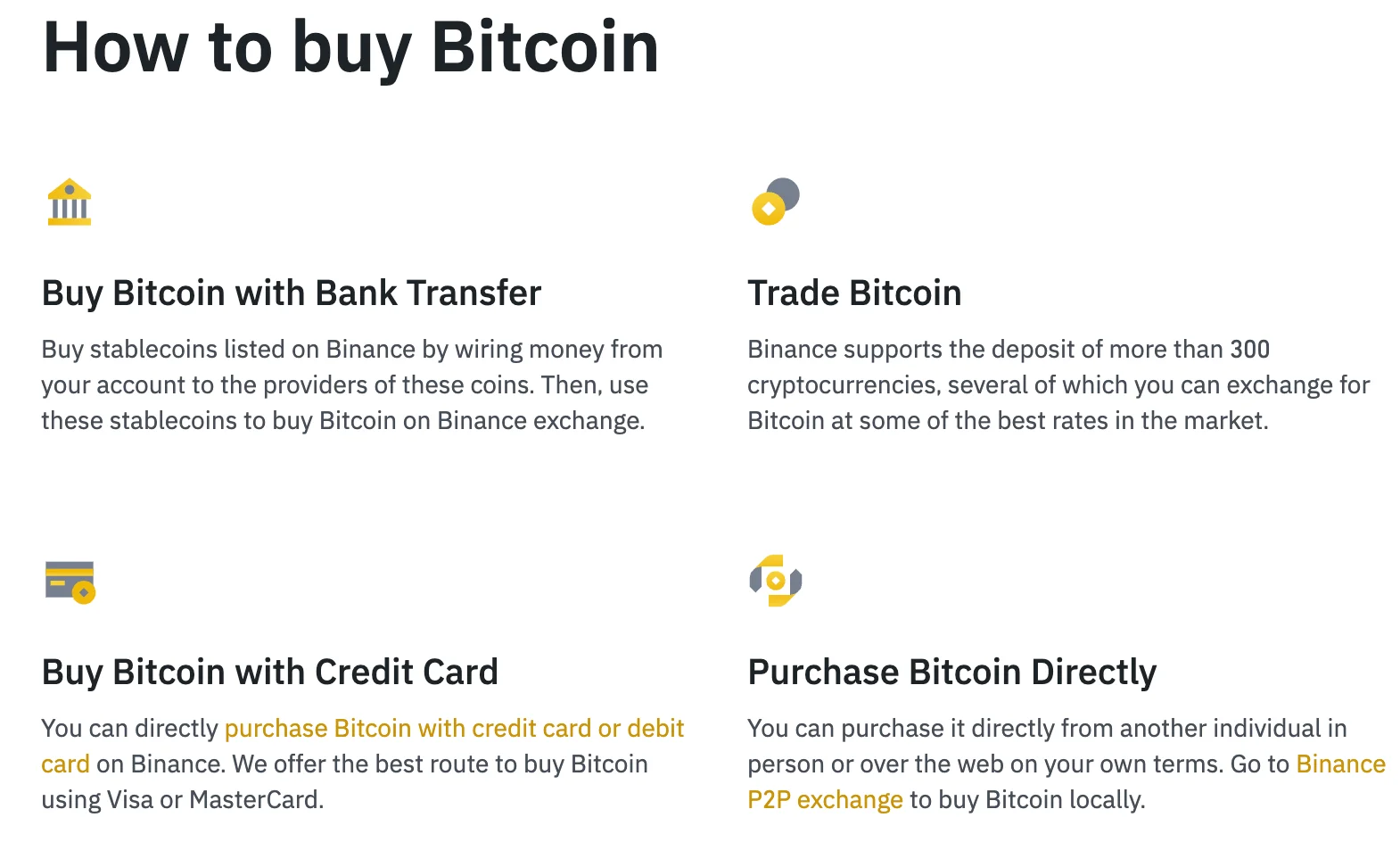 You can deposit fiat currencies through direct bank wire, i.e., from your bank account straight onto the platform. You can also link your credit or debit card to your Binance account or make an instant purchase with PayPal, Apple Pay, or Google Pay.
It's advisable to take an extra step and purchase BTC first, as not all crypto coins have fiat pairs, and GRT/fiat pairs are not always available. Then just exchange BTC for GRT tokens. While this might sound confusing for new traders, you'll quickly get the hang of it.
NOTE: Always check and recheck the amount you want to deposit, as the transactions are often non-reversible.
Tips for Beginners
Check out a couple of additional tips below if you're a newbie who hasn't used DeFi coins before.
Tip 1: Depositing BTC can take a little longer than depositing ETH and could come with higher fees. While low trading fees are never a guarantee, they depend greatly on your platform and the digital asset you purchase.
Tip 2: Start with a smaller amount for your first deposit to gain exposure to various assets later. Once you get some experience, proceed to the amount you'd like to trade for GRT.
Tip 3: Before trading, check the token's current price. The crypto market is volatile, and the Graph price fluctuates along with the rest of the crypto assets. Also, dive into trading strategies to make sure you know all risks and rewards.
Voilà! Now you own a cryptocurrency wallet on Binance where you can hold GRT.
Step #4: Acquire Graph Token
With one of the major cryptos in your brand new wallet, buying The Graph Network token will be much easier. You should place a market order if you want your order to be filled immediately at the current market price.
To check your balance, go to Funds > Balances in the navigation bar at the top of the website. You can also customize what you see in that window. For example, if you want to see coins with a balance of over 0.001 BTC, click on Hide small assets.
To place an order for The Graph tokens, go to Exchange > Basic. We'll assume you have BTC to trade, but there's no difference in the process itself. Select BTC in the top right corner and search for GRT to order a trade. The GRT/BTC trading pair should be displayed.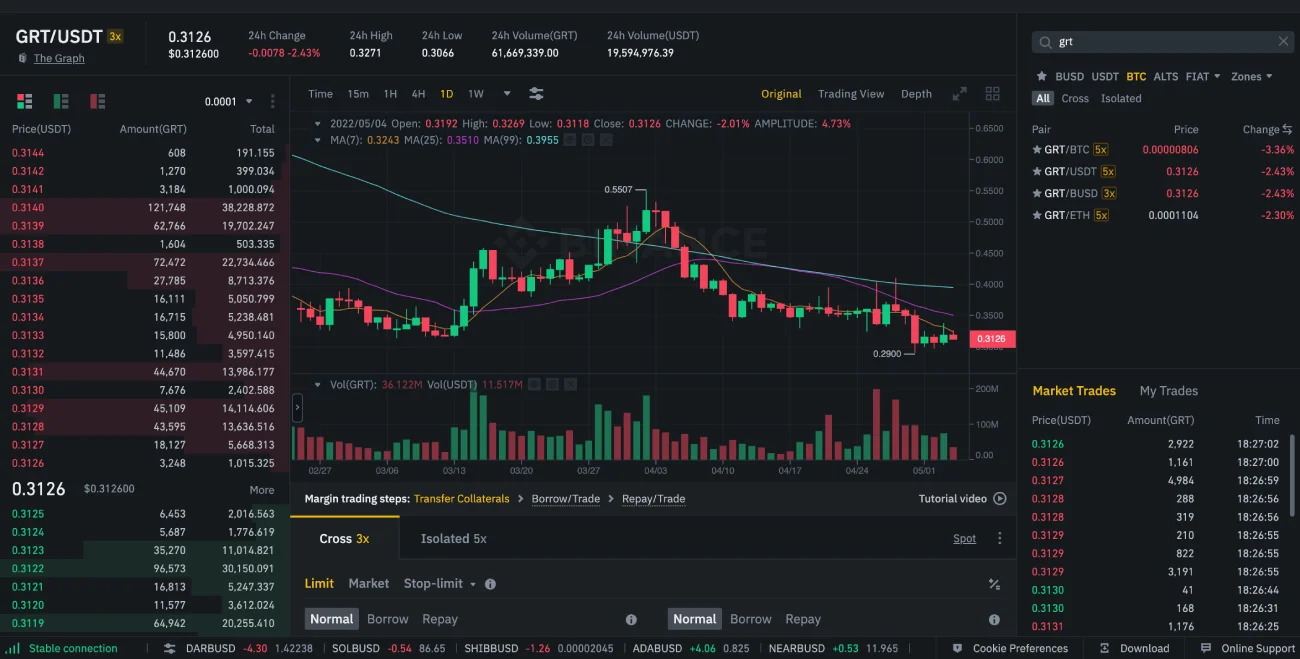 Congratulations! You're now a proud owner of GRT!
NOTE: Binance app is also accessible on your mobile device.
Also, there are ways to gain exposure to a cryptocurrency market without buying assets through exchanges. For example, you can choose to have a Graph wallet on broker platforms, such as Etoro.
What to Do With Your Graph Tokens
Once you buy GRT tokens, you can store, stake, or sell them.
Store Graph
If you believe your Graph coins constitute a profitable store of value and could spike in price soon, you can store your GRT. While you can keep your newly purchased Graph tokens right on the trading platform, many traders prefer to store their digital assets in their private crypto wallets. We distinguish between a Software Wallet (Hot Wallet) and a Hardware Wallet (Cold Wallet).
If you're looking to trade GRT regularly, software or hot wallets provided by your selected crypto exchange will suit you. Software wallets are user-friendly and free to use. They store your keys online and are therefore less secure than hardware wallets, but their ease of use makes them ideal for newbies with a few tokens.
Trust Wallet is a valid software Graph Wallet.
Hardware or cold wallets are usually considered the safest way to store your cryptocurrencies as they offer offline storage, thereby significantly reducing the risks of a hack. They are secured by a pin and will erase all information after many failed attempts, preventing physical theft. A hardware wallet also lets you sign and confirm transactions on the blockchain, giving you an extra layer of protection against cyber-attacks, phishing sites, and malware. These are more suitable for experienced users who own large amounts of tokens.
Ledger Nano X is considered the best hardware Graph Wallet. It's a secure hardware wallet where your coins are secured with a private key and kept away from an internet connection.
Another choice is the BRD cryptocurrency wallet. BRD is a mobile wallet that lets you create various types of cryptocurrency wallets, including one that supports The Graph token.
Stake Graph Network Tokens
While holding on to your Graph coins is a valid option, you can easily earn rewards by making them work for you instead of storing them.
Staking is similar to holding a savings account. You can validate transactions using your tokens and temporarily lock them on the Graph, earning rewards for participating in the consensus mechanism. However, the GRT price is volatile, and staking could be risky. So make sure to monitor its market cap, price fluctuations, and cryptocurrency market general trends through various crypto portfolio trackers, such as CoinStats, CoinMarketCap, CoinGecko, or Messari.
Sell or Exchange Graph Network Coins
As you can't directly spend your Graph to purchase goods or services, your only option would be to sell GRT if you no longer wish to keep it.
You can sell your GRT tokens on the same trading platform you purchased them.
Now that you have plenty of choices, we're confident that your newly purchased Graph will serve you well. Let's discuss the digital asset itself and its history below.
What Is The Graph And How It Works
The Graph is a decentralized network that supports indexing data and querying data from blockchains. The Graph indexes blockchain data from querying networks like Ethereum and Filecoin. This data is grouped into open APIs called subgraphs that anyone can query. In addition, the protocol makes it possible to query data that is difficult to query directly.
For example, projects with complex smart contracts, such as decentralized exchanges like Uniswap, or NFT initiatives like the Bored Ape collections, store their data on the Ethereum blockchain. Consequently, unearthing any data except immediate basic info becomes a difficult task. The Graph claims to make it simple.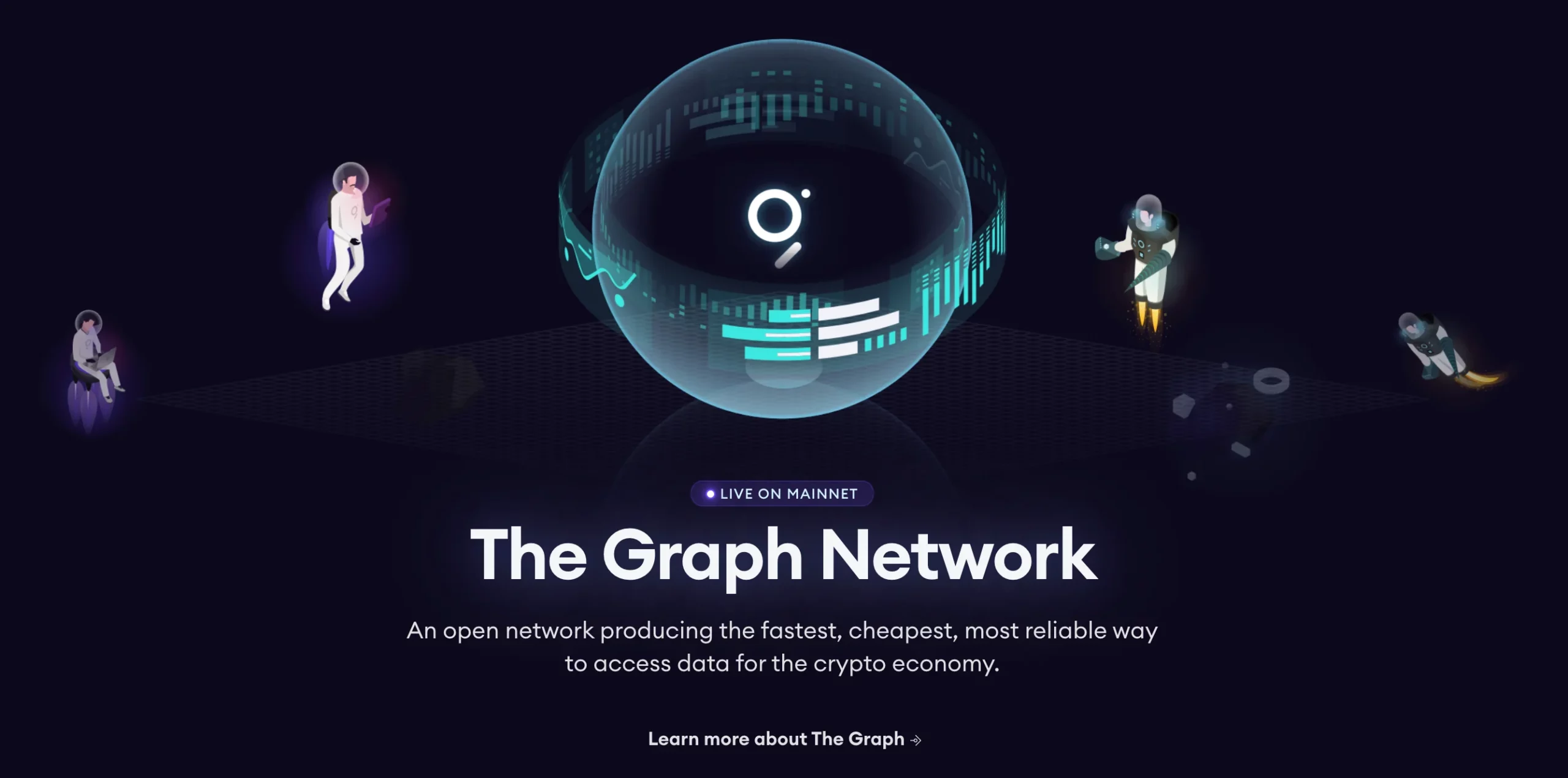 The Graph was founded in 2018 by Yaniv Tal, Brandon Ramirez, and Jannis Pohlmann. They created The Graph to be the first decentralized indexing and querying app.
In 2020, the team launched The Graph mainnet to fully decentralize the use of DApps, which also increased the volume of subgraph generation on the network. The protocol was developed to generate immutable APIs and data access using GraphQL query language. It works to bring reliable decentralized public infrastructure to the cryptocurrency market. There is a hosted service in production that makes it easy for developers to get started building on The Graph.
The project aims to make Web 3 accessible to anyone and enable the creation of DApps without the need for servers or a centralized authority.
Conclusion
Navigating the crypto market can prove to be an overwhelming task. Hopefully, this Graph review helped you get a clearer idea of the Graph and its GRT token and how to buy Graph online. Once you buy the Graph, you can store it in a crypto wallet, stake it, or trade it for other cryptos or fiat currency.
High risk is involved in trading in any type of financial product, including forex, CFDs, stocks, and cryptocurrencies. You should be aware that you may lose a significant portion of your portfolio.