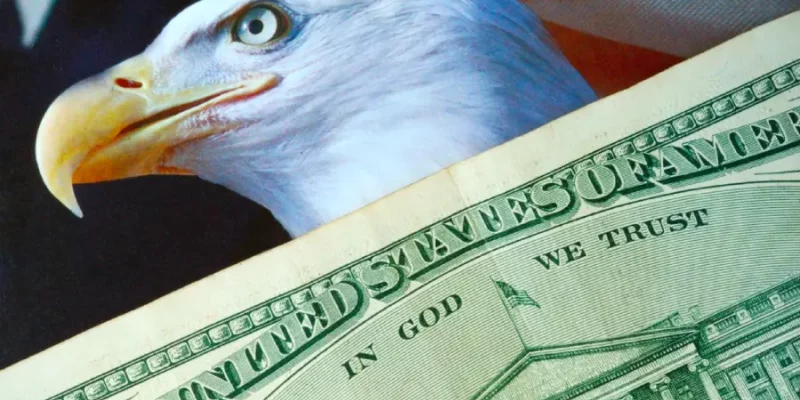 Powell's Jackson Hole Speech Will Leave Bitcoin More Bullish As Ever
<! -- End of the Reviewed by section -->
Bitcoin price came in the middle of uncertainty this week as investors waited for Jerome Powell, the Federal Reserve chairman, to deliver his keynote address at this year's Jackson Hole Symposium, an annual retreat that sees global central bankers breaking bread over high-profile economic table-talks.
Mr. Powell's speech is set to become a benchmark of its own. The dovish dude will shed more light on how the Fed thinks about inflation. Meanwhile, he expects to clarify whether or not his office is willing to push the inflation target above their preferred annual limit of two percent.
Don't Worry Be Dovish
Economists believe that Mr. Powell will push for higher inflation as an only remaining strategy to save the US economy from the further impact of the coronavirus-led financial crisis. It means that the chief would probably tell the markets, "don't you dare worry about the money, honey! Daddy will print'em for y'all."
At least that is what the Fed has done so far to create a false sense of security. Everyone remembers the March 2020's global market rout, wherein every asset, be it Bitcoin, bonds, gold, or stocks, reported huge losses.
It happened because of the coronavirus pandemic and how it pushed the global economy into a lockdown-enabled limbo. But then came the Fed with its open-ended stimulus program and near-zero interest rates. As a result, more dollar-liquidity entered the market in six months than in the last six years.
Have a look at this M2 Money supply chart, for a change. Uncle Investopedia calls it "a measure of the money supply that includes cash, checking deposits, and easily convertible near money."

What did the markets do with the new money? They rerouted them to riskier assets. As a result, stock market rallied despite lower corporate earnings, US bonds surged despite poor yields, and safe-haven assets like gold and Bitcoin logged record bull runs.
At the same time, the US dollar crashed to its 27-month low. In short, the savers expected losses as everything around them warned about getting more expensive. That is where the idea of higher inflation kicked-in among traders and investors.

That Wealth Gap
Bitcoin bro Anthony Pompliano discussed the nature of inflation and how it impacts an average Joe–impeccably–in his latest newsletter. The Morgan Creek co-founder said that "interventionism economics" would create additional tax burden simply because the Fed is borrowing money from the future.
While the wealthy class may find a way out of it by reinvesting their depreciated dollars into real estates, gold, bitcoin, stocks, and whatnot, the middle and lower class will bear the consequences, eventually.
"The constant manipulation of the US economy through monetary policy is only weakening the efficacy of central bankers' tools in the long run. This virus-related, government-induced economic slowdown is painful, but our inability to endure short-term pain for long-term gain is going to serve as a serious problem down the road."

said Mr. Pompliano.
On Thursday, Mr. Powell may go ahead with the plans of breaking above their annual inflation targets. If not, the Fed chair might wait for the release of their FOMC minutes in mid-September to deliver the said future guidance.
Whenever the word comes out, the US dollar will have to bear further downside pressure. And it would lead to another bullish cycle in riskier assets. Of course, Bitcoin, with its inherent scarcity, will appeal to investors as an ideal hedging asset. It has already become a part of the reserves of MicroStrategy, Paul Tudor Jones, and Snappa.
Therefore, short-term uncertainty is just a mild crackle. The Fed would need to roll back its monetary aids and push interest rates higher if it wants to save the US dollar. But against the economic aftermath of the coronavirus, and US presidential elections ahead, it is less likely the central bank will cut-off its aid.
That explains why Mr. Powell's speech could leave Bitcoin in an extremely bullish state down the road.
Just a Little Bitcoin Note
BTC/USD was up 58 percent on its year-to-date timeframe, according to data fetched by CoinStats.
Since you're here, do check out the CoinStats cryptocurrency portfolio management app to manage all your crypto traders right from one place.