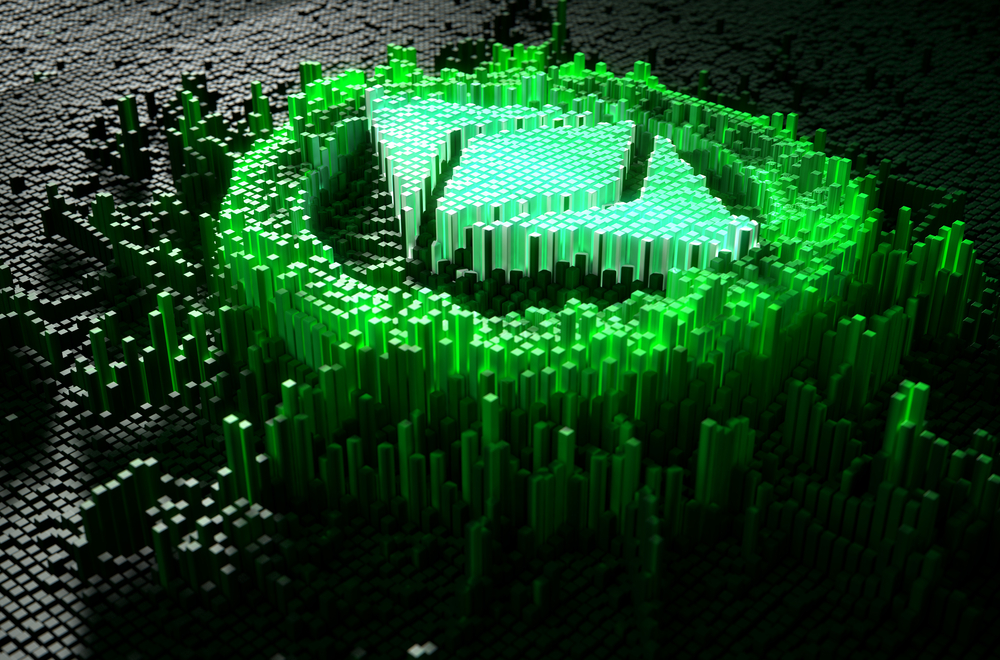 Trading Ethereum in a Bear Market: Opinion
<! -- End of the Reviewed by section -->
Despite being one of the most influential blockchain projects out there, Ethereum has been unable to impress investors in 2019.
The second-largest cryptocurrency by market cap is down more than 26 percent in July. And regardless of an impressive YTD return of 60 percent, it remained dwarfed before bitcoin, whose yearly returns are almost triple the Ethereum's. (I used data from CoinStats' incredible cryptocurrency portfolio management app.)
Bitcoin's growing dominance in the market is certainly alarming to Ethereum. Institutional investors are likely to go long on the asset that has a wider infrastructure. Bitcoin is clearly winning that game. Meanwhile, Ethereum, which is behind, is doing its best to catchup with a string of crucial developments in pipeline.
The absence of long-term targets allows investors to either hold-and-wait for better outcomes or get in the game of day trading to make the best out of even a bearish situation. This opinion is about the latter.
Day Trading Ethereum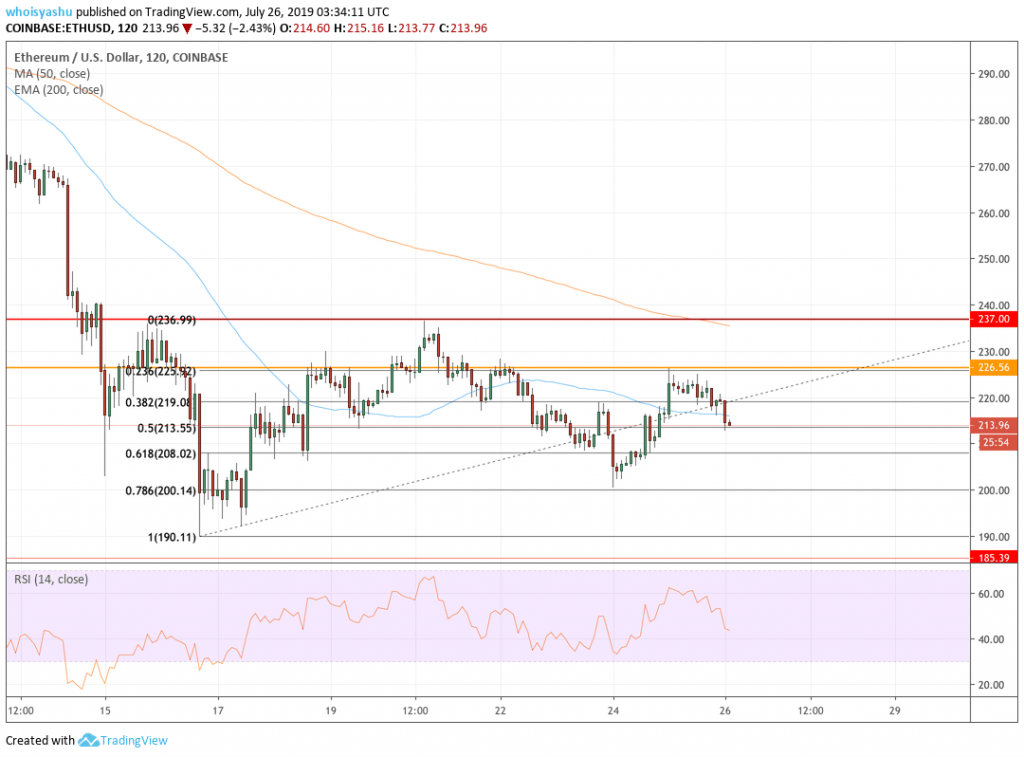 Day trading is all about making the best profit out of interim price actions, be it upward or downward. One needs to define his/her entry and exit levels before gaming a trade. And, at the same time, maintaining a risk profile is crucial to avoid maximizing losses should the trade goes against one's position.
As of now, Ethereum is testing support at $213.55, which is 50% Fibonacci Retracement on the latest swing low of $190.11 to a high of $237. A break below $213.55 could have traders open a Short position towards the next downside target at $208.02. A further breakdown could have them extend the position towards $200.14, which also appears like an ideal psychological target for a short position.
As said above, maintaining risks against the Short trade is crucial. On a short position, it would be ideal to maintain a stop loss position just about a dollar above the point of entry. It would minimize losses in case the trend reverses
To the upside, a bounce from $213.55, if accompanied by a decent rise in volume, could have traders open a Long position towards $219.04. A further break and they could also extend their positions to more braver upside targets at $225.52 and $236.99.
Like always, maintaining a stop loss position against the direction of trade is crucial.
Disclaimer: The author is a day trader. CoinStats takes no responsibility of the opinions presented in the article above.