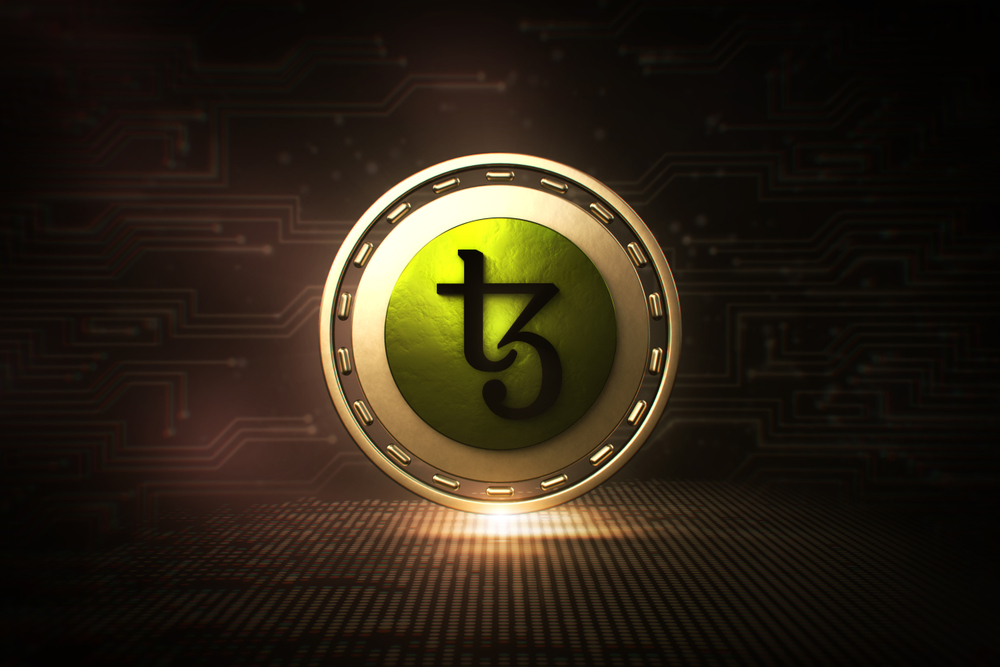 What Pumped Tezos (XTZ) by Up To 50% This Week
Tezos (XTZ) is returning impressive profits to its investors this week.
The world's fifteenth largest cryptocurrency was up 50 percent yesterday on a 7-day timeframe. It established a higher high of $1.474 according to data fetched by CoinStats' cryptocurrency portfolio management app. The price slipped this Friday, but a marginal percentage, maintaining the upside streak for the fourth day in a row.

The early-week gains in the XTZ market closely followed that of bitcoin. The altcoin, like others, moved in tandem with the world's largest cryptocurrency by market capitalization.
However, what boomed XTZ ahead of any other altcoin – and even bitcoin – is Coinbase. The San Francisco-based cryptocurrency exchange announced on July 30 that it would list XTZ-enabled pairs on its trading platform. Excerpts from the announcement:
"On Monday, August 5, 2019, we will begin accepting inbound transfers of XTZ to Coinbase Pro. We will accept deposits for at least 12 hours before enabling full trading."
The Tezos market took cues from the Coinbase integration, prompting investors to factor-in the bullish prospects. On the day of the announcement, the XTZ rate surged by 27 percent and has been on the rise ever since.
Tezos Technicals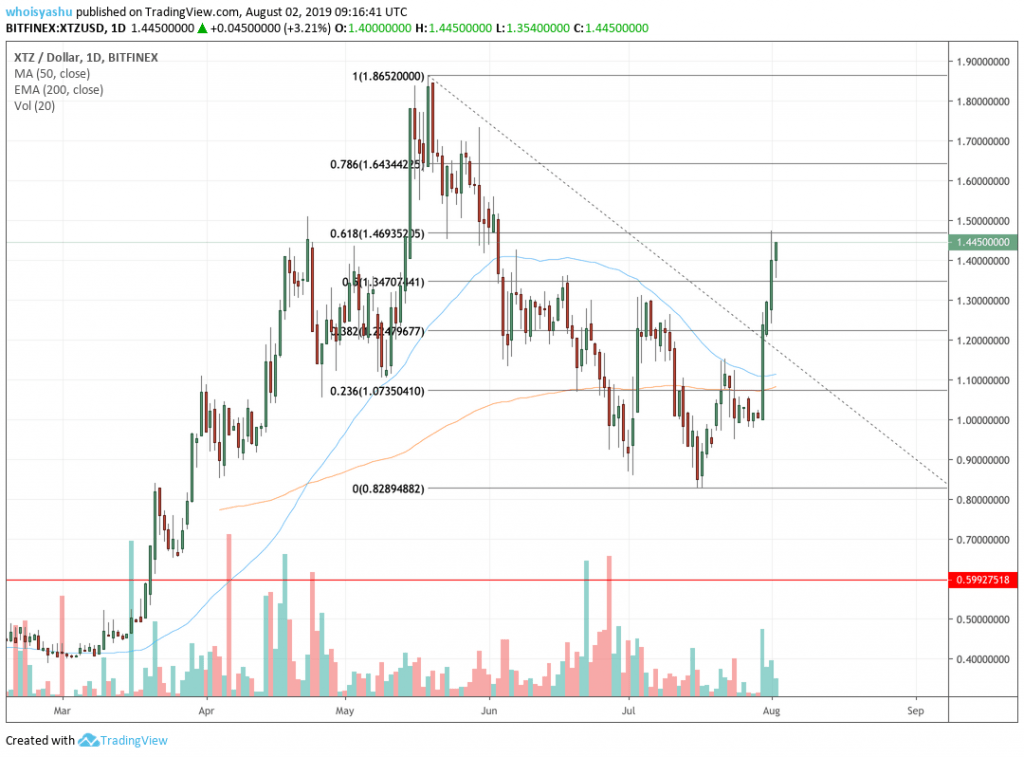 Tezos is now in the middle of a new range defined by $1.469 as resistance and $1.347 as support. There are decent intra-range opportunities for traders to begin with, proving they enter a Long position towards the resistance on a bounce from support, and a Short position towards the support on a bounce from resistance.
Nevertheless, the prevailing bullish bias could see a breakout scenario. A break above $1.469, for instance, could have traders extend their Long targets towards the $1.643 level. Similarly, a break below $1.347 could bring the $1.224 level in view as downside Short target.
Trade safe!