Overview
Holdings
Markets
News
Team Updates
Rank #13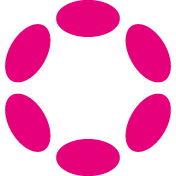 Polkadot Цена
•
DOT
Polkadot Price Chart (DOT)
Market Stats
Polkadot Price Update
Polkadot price is $6,37, выше 3.99% in the last 24 hours, and the live market cap is $8B. It has circulating supply volume of 1,294,705,414 DOT coins and a max. supply volume of 1,294,705,414 alongside $413M 24h trading volume.
Конвертер Криптовалют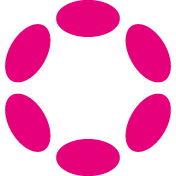 DOT

USD
About Polkadot
What Is Polkadot
Polkadot is a project created with the intention of incentivizing a global network of computers to operate a blockchain where users can launch as well as operate their own blockchains.
That being said, it launched in 2020 and introduced many technical features towards achieving such a goal. It is designed to operate two types of blockchains, including its main network dubbed the relay chain where the transactions are permanent, alongside user-created networks which are named parachains.
That being said, parachains can be customized in a number of ways and used to feed into the main blockchain, as such, the parachains can benefit from the same security of the main chain itself.
Furthermore, Polkadot raised $200 million from investors in two sales of the DOT cryptocurrency which made it one of the most highly-funded blockchain projects of its time.
Polkadot Founders
Discussing the founders of Polkadot, it was actually founded by Gavin Wood, who was previously the co-founder of another successful chain project known as Ethereum, but he wasn't alone in the creation of Polkadot. In fact, we also have Peter Czaban and Robert Habermeier.
Gavin Wood's background is filled with success, one of the most notable projects being the creation of Solidity, which is the programming language used by developers in the process of creating decentralized applications or dApps within the Ethereum blockchain.
In 2015, he founded a company known as Parity Technologies with Jutta Steiner which's purpose was to implement projects that can be built on Ethereum.
How Does DOT Work
The DOT cryptocurrency plays a major role when it comes to operating the Polkadot Network, where through owning DOT, users have the ability to vote on Polkadot upgrades where each vote is proportional to the number of DOT cryptocurrencies that they stake.
Furthermore, the network, while being powered by the DOT token, can create three types of chains.
Discussing the first type of chain, we have the relay chain. This is the main Polkadot chain where all of the transactions are finalized. To achieve a higher level of speed, the chain separates the addition of new ones from validating. This allows Polkadot to process 1,000 transactions per second. Then you have Parachains which are custom chains that utilize the chain's computing resources, which serve the role of confirming them and their accuracy. Furthermore, you have bridges, which allow the network to interact with other blockchains.
When it comes to how all of this works, to keep the network in agreement about the state of the system, the Polkadot main Chain uses Proof-of-Stake (PoS), or at least, a variation of it known as Nominated-Proof-of-Stake (NPoS). This system in turn allows anyone that stakes the DOT token to lock it in a special contract and perform certain roles in order to fully, and efficiently operate Polkadot.
Here's how Polkadot works: It allows any user that stakes DOT to perform the role of a validator, nominator collator, and fishermen.
Validators are the users that validate data in the parachian blocks. They can even participate in the consensus and vote on proposed changes to the network. Then you have the nominators that secure the chain by selecting trustworthy validators. They do this by delegating their staked DOT tokens to validators and allocate their votes to them. Then you have the collectors which are nodes that store a full history of each parachain and aggregate parachain transaction data within the blocks when they are added to the chain. Finally, you have the fishermen that monitor the network and have the ability to report any bad behavior to the validators.
In terms of the governance, three types of users influence it, the DOT Holders, which is anyone that purchases DOT tokens, the Council which is elected by the DOT holders, and the Technical Committee that is composed of teams that build Polkadot on an active basis. The Polkadot price is a reflection of all of this. Independent chains can work as a result of this, which leads the way for multiple blockchains. This also allows for cross blockchain transfers, and open source project development, which opens the way for a lot of features. Polkadot's features rely on all of this for the chains.
Where Can You Buy DOT
Polkadot has an available supply of 1,013,671,020 and a total supply of 1,094,619,387 coins. The Polkadot price is $14.35. If you want to buy, sell or trade Polkadot (DOT), you can do so on exchanges such as Binance Futures, CoinBene, Binance, Latoken, and Bithumb. Before purchasing make sure to check out our article on how to buy Polkadot.
Read More
| # | Биржа | Пара | Объем (24ч.) | Объем (%) | Цена | Последнее обновление | |
| --- | --- | --- | --- | --- | --- | --- | --- |
| 1 | Binance Futures | DOT/USDT | $229.9M | 66.67% | $6,37 | | |
| 2 | BitForex | DOT/USDT | $47.6M | 13.8% | $6,36 | | |
| 3 | | DOT/USDT | $35.4M | 10.28% | $6,37 | | |
| 4 | KucoinFutures | DOT/USDT | $10.9M | 3.17% | $6,37 | | |
| 5 | OKEX | DOT/USDT | $10.8M | 3.15% | $6,37 | | |
| 6 | Binance Futures | DOT/BUSD | $10.1M | 2.94% | $6,42 | | |
Also Check Polkadot Price On
Отказ от ответственности
No part of the content we provide constitutes financial advice on coin prices, legal advice, or any other form of advice meant for you to rely on for any purpose. Any use or reliance on our content is solely at your own risk and discretion.