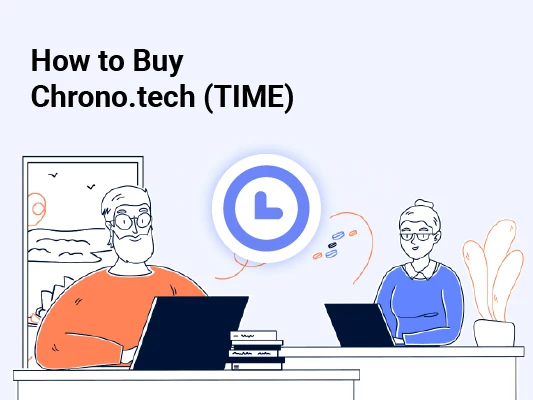 How to Buy Chrono.tech [The Ultimate Guide 2023]
<! -- End of the Reviewed by section -->
Chrono.tech was established in 2016 in Sydney, Australia, to revolutionize how people find employment and companies deal with contractors. Chrono.tech provides blockchain-based solutions for recruitment, HR, and payment processes to securely reduce and eliminate barriers to hiring and transferring funds for both workers and employers.
TIME is the Chrono.tech ecosystem's native token that can be used within its suite of products.
The Chrono.tech development accomplishments range from successfully deploying decentralized applications (DApps)  to developing its own side chain with a unique consensus mechanism.
Buying TIME tokens has never been easier using CoinStats' built-in swap tool. The platform leverages its partnerships with decentralized exchange aggregators, such as 1inch and 0x, to provide users with the best exchange rate.
1. Sign Up for a CoinStats Account
Sign up for a CoinStats account if you don't already have one, and verify your identity. Connect your digital wallet that supports Ethereum-based tokens, such as MetaMask or MyEtherWallet, to your CoinStats account.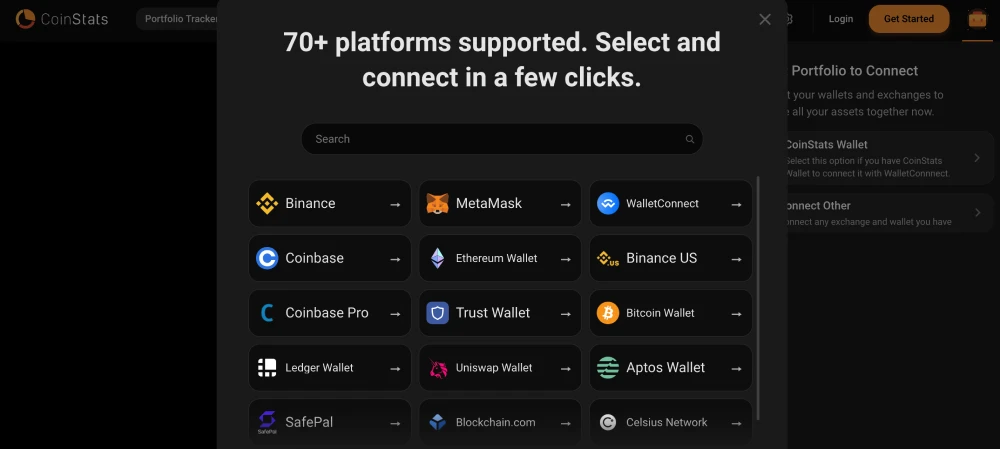 2. Navigate to the CoinStats Swap
Navigate to the CoinStats Swap platform. After successfully linking your wallet, choose the token to swap by providing cryptocurrency or USD/EUR data.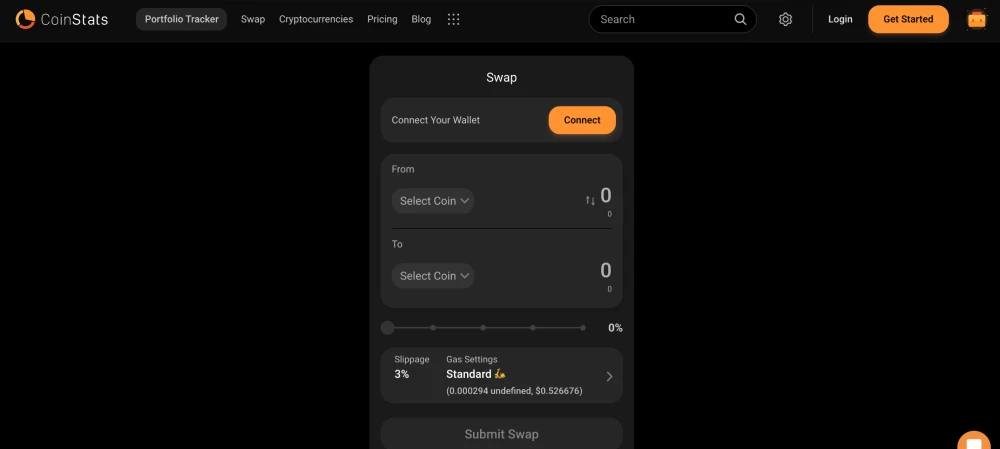 3. Swap TIME
For example, we are swapping ETH for TIME. In the "From" field, select the ETH token from your wallet, and in the "To" field, select "TIME."

Click on Advanced Options to change the slippage. When you're finished customizing, scroll down to the bottom of your screen and tap the "Submit Swap" button.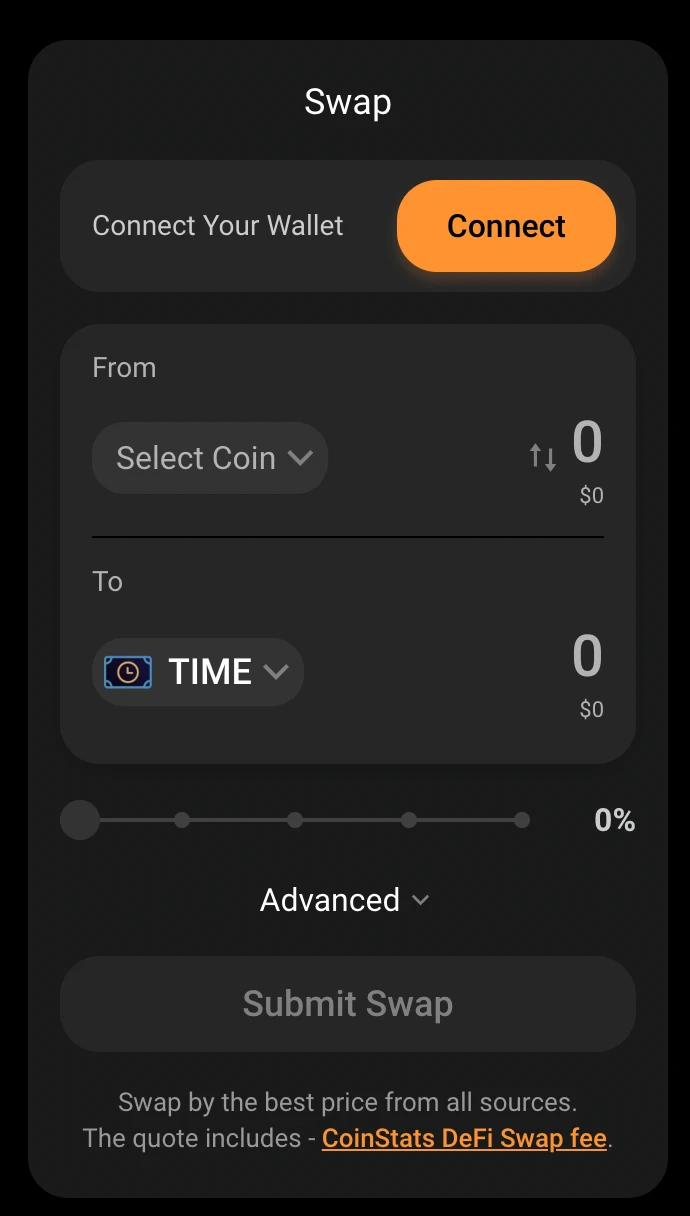 Confirm
After you submit your swap request, you'll be prompted to confirm it. To begin the swap, follow the instructions on the screen, review the information, and click "Confirm."
NOTE: You will be charged Network Transaction fees, also known as gas fees. This refers to the fees necessary to complete a transaction on the blockchain. In essence, gas fees are paid in the network's native currency, i.e., ETH, for the Ethereum network. CoinStats charges a small swap fee in addition to the gas fees.
Once the transaction is completed, your Chrono.tech will be credited to your digital wallet, and you can track your Chrono.tech holdings in your CoinStats account.
If you don't have any crypto yet, don't fret! You can buy any large-cap cryptocurrency on CoinStats' buy crypto with bank card page and swap that crypto for Chrono.tech tokens.
What Is Chrono.tech?
Chrono.tech offers blockchain-based solutions for recruiting, HR, and payroll to reduce the hurdles of finding employment and transferring funds securely in the global labor marketplace.
Chrono.tech aims to enable global freelancers to secure the best jobs and be paid quickly and fairly, and businesses to find and recruit the people they need. It operates through blockchain technology, eliminating barriers to the traditional recruitment industry such as intermediaries, costs, and inefficiencies. The company's ecosystem is designed to transform the way individuals connect to businesses and businesses connect with contractors globally.
The project's suite of products and services, including its native governance token TIME, are hosted on various blockchains and include LaborX.com, a peer-to-peer marketplace for independent contractors, TimeX.io, a Plasma-based cryptocurrency exchange, AUDT, an Australian dollar-backed stablecoin, and PaymentX, a cryptocurrency invoicing and payroll solution.
TIME Token
The Chrono.tech ecosystem's native token, TIME, can be used across the ecosystem to secure premium account status and access service-related revenue by staking TIME on TimeWarp.finance.
The original TIME token was minted in February 2017 as an ERC20 and was updated to the new ERC677 standard in November 2020. The update enables the TIME token to be integrated with various DeFi protocols, offering lower-cost transactions and additional functionality while remaining fully ERC20-compatible. Additionally, the new TIME 2.0 token contract also contains up-to-date project metadata. With the upgrade to the ERC677 standard, new blockchains were added to the Chrono.tech ecosystem, making TIME available on Binance Smart Chain and Polygon, in addition to the Ethereum mainnet.
Chrono.tech Ecosystem
Chrono.tech seeks to provide blockchain-based solutions for the HR and recruitment industry. The Chrono.tech ecosystem includes the following products:
1. LaborX.com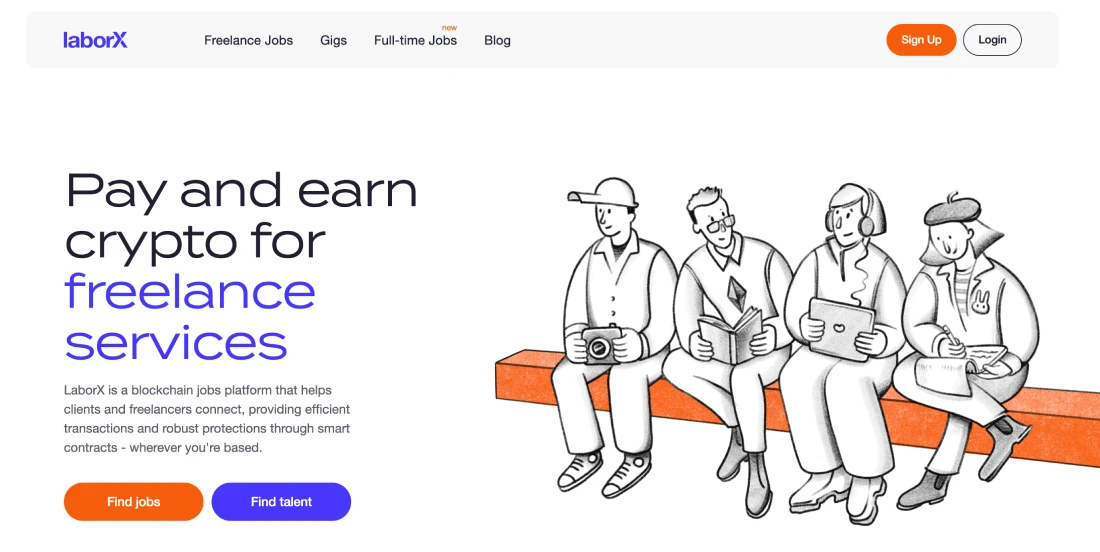 LaborX.com is Chrono.tech's freelance job platform that enables freelancers and clients to connect, plan work using digital agreements driven by smart contracts, and get paid securely and automatically in cryptocurrency. When the work is completed, escrowed funds are automatically released, and a percentage of the fee, converted to TIME tokens, is shared between the freelancer, employer, and TimeWarp stakers. A dispute resolution service is provided in the event of disagreement.
TIME tokens also give access to Premium status on LaborX, with such benefits as increased TIME bonuses and priority placement in search results.
LaborX.com is decentralized so anyone can use it, and it charges low fees.
2. TimeX.io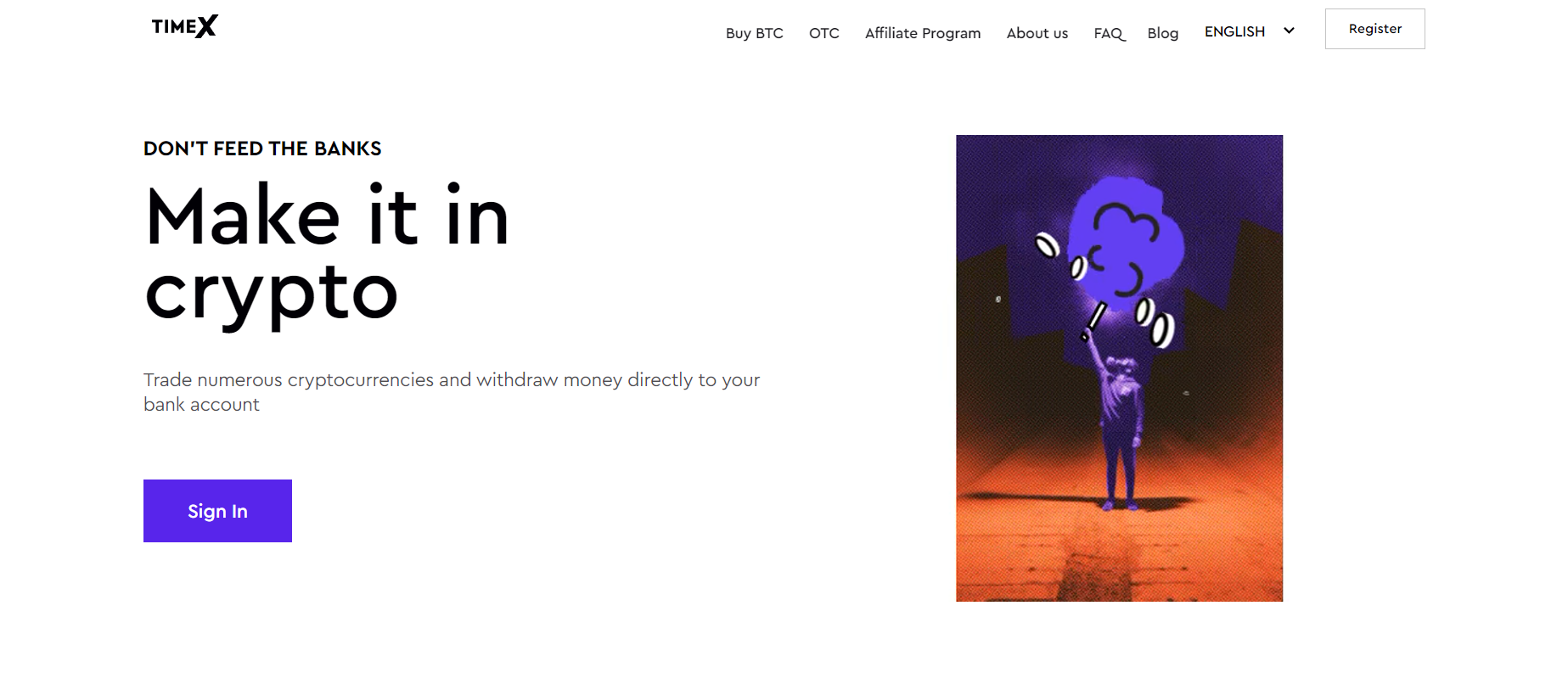 TimeX.io is the Chrono.tech's cryptocurrency exchange, based in Australia, licensed and compliant with AUSTRAC, the country's financial intelligence agency. TimeX is a hybrid Plasma-based exchange that combines the advantages of both centralized and decentralized systems, allowing lower-cost transactions and a user-friendly trading experience. The use of Plasma enables quick and secure trading of digital assets, while the traditional UI delivers an easy-to-use trading experience.
25% of trading fees from all the trades made on TimeX are converted to TIME and automatically credited to the users' accounts.
3. TimeWarp.finance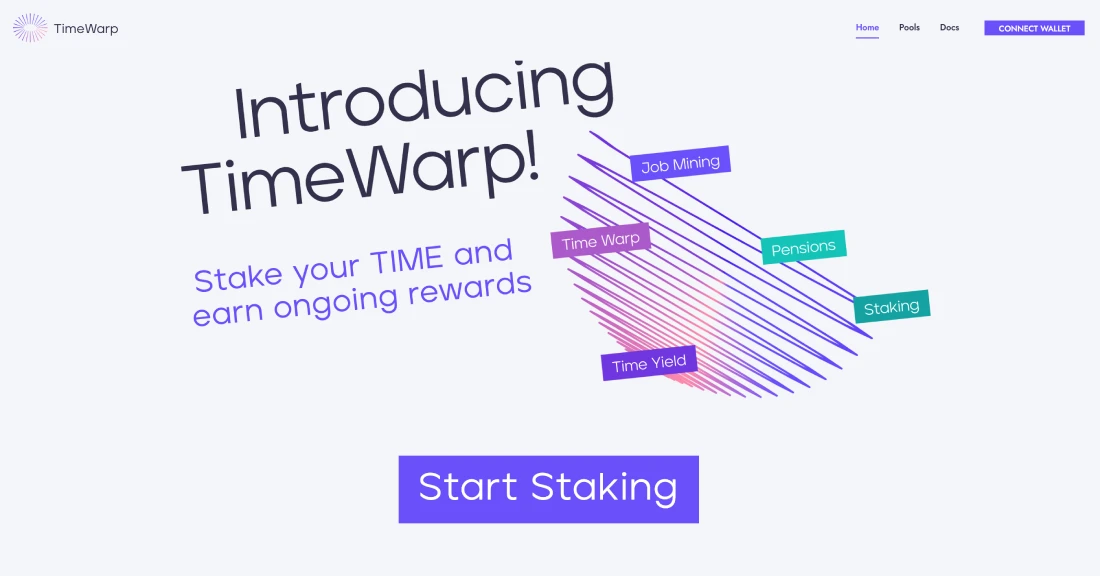 TimeWarp.finance is the ecosystem's DeFi yield farming tool, where holders of TIME can stake their token to earn their share of ecosystem revenues. All generated revenues are paid out to the TIME holders weekly.
TimeWarp also pays out TIME weekly to liquidity providers for the TIME pools on major AMMs on Ethereum mainnet, Polygon, and BSC.
4. AUDT.to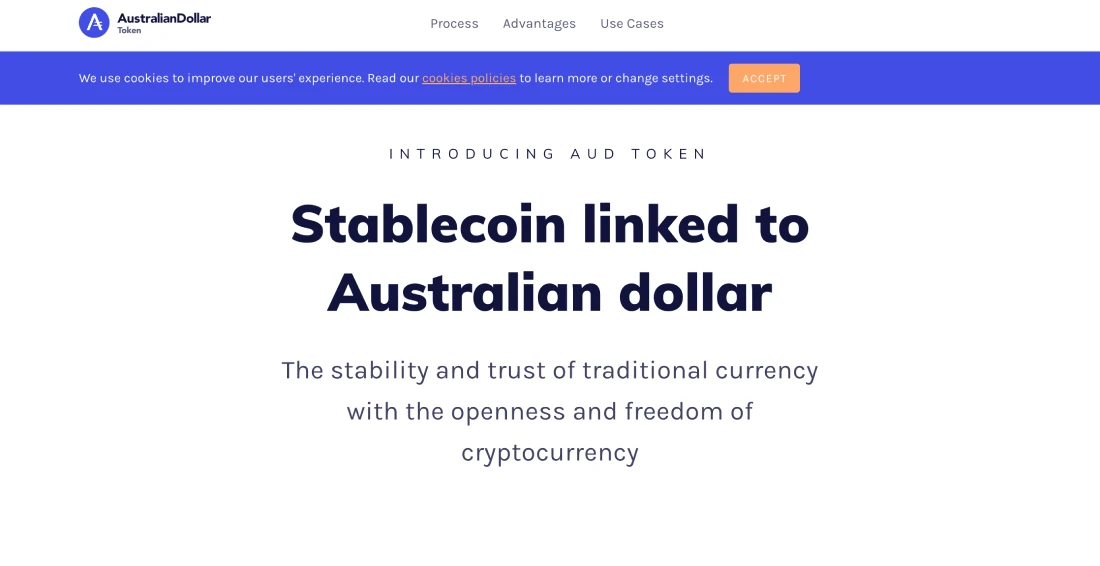 AUDT.to is an Ethereum-based stablecoin backed 1:1 by Australian dollars (AUD). AUDT allows traders to swiftly and simply move funds in and out of the blockchain ecosystem from an Australian bank account, store value in AUD on the blockchain, and transfer funds across the globe. AUDT is among the key fiat currencies exchanged on TimeX. AUDT complies with AUSTRAC standards and is audited on a regular basis by a qualified third-party accounting firm.
5. PaymentX.io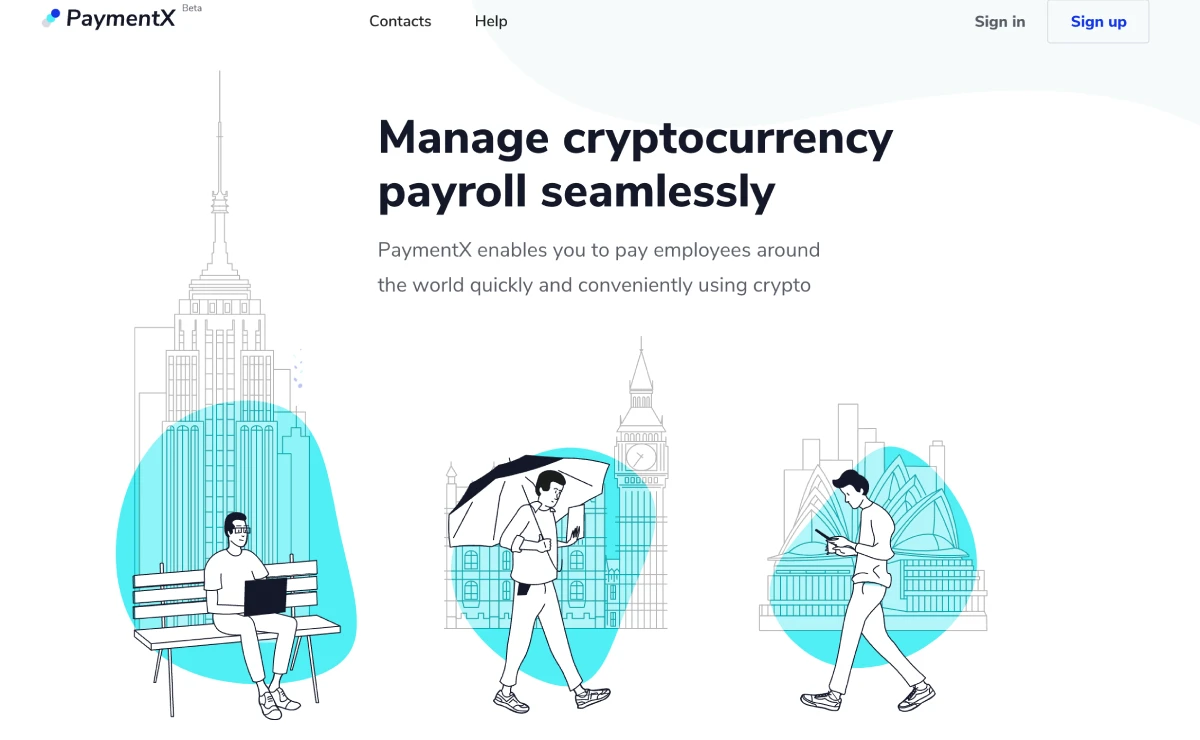 PaymentX.io is a multi-currency crypto payroll system that allows individuals and organizations to integrate crypto payments into their day-to-day invoice operations. Contractors can submit professional invoices and select a crypto wallet for payment. Companies can pay multiple invoices with a single click, and the program automatically translates the dollar-equivalent amount owed into cryptocurrency at the moment of transaction. This system eliminates the need for human computations and helps avoid the human error typically involved in paying freelancers and employees in crypto.
6. TimeBridge.org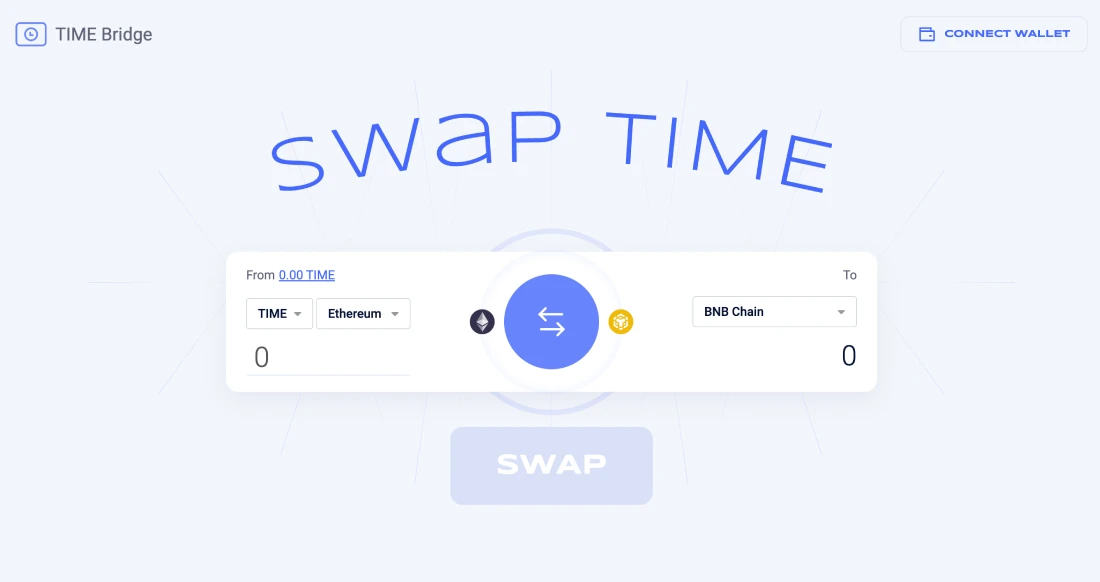 TimeBridge.org is an in-house designed multi-blockchain token bridge that supports different blockchains such as Ethereum, Polygon, and BSC. It enables the fast and straightforward exchange of TIME tokens between the networks using a MetaMask wallet.
Crypto Gaming United (CGU) is a new project co-founded by Chrono.tech founder Sergei Sergienko. The goal is to make it easier and more profitable for gamers to access play-to-earn options as the industry grows. While CGU is a separate endeavor, it makes use of all of Chrono.tech's technology, with players forming teams via LaborX and transferring their earnings via TimeX, thereby increasing the ecosystem's user base and revenue.
Chrono.Tech Tokenomics
TIME token was released in February 2017 as an ERC-20 token with a fixed supply of 710,113, immediately after Chrono.tech's crowd sale was completed. There is no reserved supply, which means that all tokens are in circulation.
At the end of 2021, the token contract was updated to the ERC-677 standard, which is 100% compatible with ERC-20 but is more optimized and has extra features. The quantity of the token has remained the same; therefore, there will never be more than 710,113 TIME tokens.
Mark Carnegie, a venture capitalist, and a European family office, has recently invested $30 million in the firm.
Check the real-time Chrono.tech TIME Price, market cap, circulating supply, 24-hour trading volume, total supply, etc., on CoinStats, one of the best crypto platforms around.
How to Buy Chrono.tech (TIME) on Cryptocurrency Exchanges?
Here's our detailed step-by-step guide on how to buy Chrono.tech (TIME) on cryptocurrency exchanges:
Step #1: Select an Exchange
You can purchase TIME tokens on several exchanges. You'll need to compare them to choose the one with the characteristics you need, such as low transaction fees, an intuitive platform, and round-the-clock customer service. Also, consider if the cryptocurrency exchange is regulated by the Financial Industry Regulatory Authority (FINRA), etc., and allows buying TIME with your preferred payment methods.
Step #2: Login or Create an Account
After you've decided on a cryptocurrency exchange that meets all of your requirements, the next step is to register with the exchange using your email or mobile number. The requirements vary based on the platform. To get verified and begin trading, you must input the verification code sent to your email or cell phone.
Some exchanges have strict KYC and AML requirements, and you must provide personal information such as your name, contact information, email address, home address, social security number, and a copy of a government-issued ID like a driver's license or passport to get verified. If you intend to deposit fiat currency from your bank account to buy the TIME token, you must submit this information to authenticate.
Once your identity verification is complete, using two-factor authentication (2FA) is recommended to protect your assets.
Note: Existing users can directly log in to their exchange account to buy Chrono.tech (TIME).
Step #3: Deposit Funds
The next step is to fund your account. Many exchanges let you fund your account with fiat currency like USD or EUR. Simply select your preferred method, such as a bank transfer, wire transfer, credit or debit cards, e-wallets, PayPal, etc. The payment method used to buy TIME tokens will be determined by the platform, location, and preferences.
Some deposit options are extremely fast, while others require a confirmation from authorities depending on the amount. Remember to compare the costs associated with various deposit options because some have higher fees than others.
Step #4: Buy TIME
The process of purchasing Chrono.tech (TIME) is similar across all exchanges. Search for Chrono.tech (TIME) in the search bar, select and click on "Buy TIME" or its equivalent. Input the amount of TIME or the fiat amount to be spent.
Most exchanges will automatically convert the amount to show you how much money you'll spend and how many TIME tokens you'll get. Double check all the details before proceeding with a final confirmation.
You can place a market order to buy Chrono.tech (TIME) tokens immediately at the current market price or a limit order indicating you want to buy TIME at or below a specific price point. The coins will only appear in your wallet if your broker executes your order at or below the specified price.
Store Chrono.tech (TIME)
Once you've completed your TIME purchase, the next step is to choose a secure wallet to store your TIME tokens. Your tokens can be stored in your brokerage exchange wallet, but they will be vulnerable to attacks by online hackers. As a result, we highly urge you to keep your cryptocurrencies in a private wallet with your own private keys.
Cryptocurrency wallets are classified into two types: software wallets and hardware wallets. The CoinStats Wallet is an excellent software wallet for storing Chrono.tech TIME. CoinStats Wallet securely saves your assets and allows you to monitor and manage your entire portfolio from a single place with crypto portfolio trackers.
Hardware wallets, also known as cold wallets like the Ledger or Trezor, are the most secure options since they offer safe offline storage and backup capabilities. These are best suited to experienced users with a large number of tokens.
How to Sell Chrono.tech TIME
You can cash out your TIME with the same exchange you bought it from by following the same steps:
1. Login or Create an Account
Sign in to the exchange account where you have TIME.If you have kept your Chrono.tech (TIME) in a digital wallet, compare crypto exchanges to choose where to sell it, and create an account.
2. Place a Sell Order
Choose how much TIME you wish to sell and place a sell order.
3. Complete Your Transaction
Complete your TIME sale by confirming the selling price and fees.
Is Chrono.tech (TIME) a Good Investment?
Before investing in TIME, consider the following key features:
Generous Staking Rewards: Users can stake TIME tokens with the native TimeWarp application to obtain staking incentives. They are guaranteed regular payouts, job mining, and premium account status on the LaborX freelancing platform for staking the TIME token and supporting the ecosystem.
Governance: In addition to its utility, TIME serves as the Chrono.tech ecosystem's governance token. TIME 2.0 lowered transaction prices and allowed TIME to incorporate additional decentralized finance (DeFi) protocols while remaining fully compliant with the ERC20 standard. Token holders can now use the token to vote on the Chrono.tech project's future development.
A Suite of Services: Chrono.tech is committed to providing a comprehensive collection of solutions that contribute significant value to the employment market. There aren't many alternative cryptocurrency protocols focused on the employment business, which may help Chrono.tech gain a dominant market share. While the protocol will not have to compete with many other crypto-based businesses, Chrono.tech will still have to compete with traditional HR-focused enterprises.
Native Stablecoin: The ecosystem provides its own Australian dollar stablecoin, AUDT. The stablecoin is completely backed by an Australian dollar reserve and can be used by employers on the local PaymentX network. AUDT is one of the key fiat currencies traded on TimeX.
Closing Thoughts
Chrono.tech is one of the most innovative projects, aiming to solve a series of problems in the global recruitment and employment markets. It aims to revolutionize the employment marketplace by developing blockchain-based solutions that allow anyone to find jobs and businesses to find the people they need while avoiding the middlemen, costs, and inefficiencies that plague the traditional recruitment sector and are frequently a barrier to employment.
The team has a strong vision to write the next chapter of history by realizing its goal of permissionless, open, global employment.
You can also visit our CoinStats blog to learn more about wallets, cryptocurrency exchanges, portfolio trackers, tokens, etc., and explore our in-depth buying guides on how to buy various cryptocurrencies, such as How to Buy Floki Inu, What Is DeFi, How to Buy Cryptocurrency, etc.
Disclaimer: All information provided in or through the CoinStats Website is for informational and educational purposes only. It does not constitute a recommendation to enter into a particular transaction or investment strategy and should not be relied upon in making an investment decision. Any investment decision made by you is entirely at your own risk. In no event shall CoinStats be liable for any incurred losses. See our Disclaimer and Editorial Guidelines to learn more.