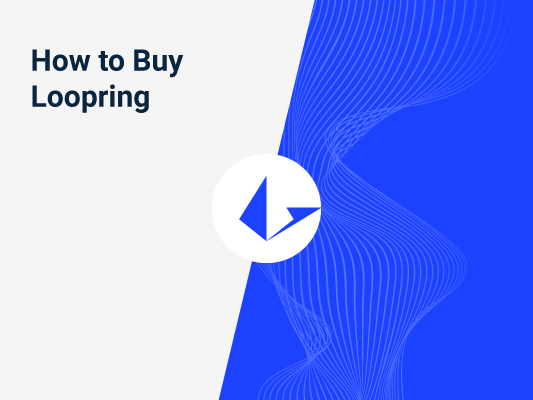 How to Buy Loopring [The Ultimate Guide 2023]
<! -- End of the Reviewed by section -->
As the number of decentralized finance (DeFi) projects and NFTs on Ethereum have skyrocketed, transaction fees and handling times have also increased. In February 2021, the average ETH transaction fee reached an all-time high of $40.
Many Layer-1 protocols, like Solana (SOL) and Avalanche (AVAX), attempt to solve these challenges by developing new and superior networks that compete directly with Ethereum. On the other hand, Layer-2 protocols are designed to address issues such as network congestion and high gas fees by developing scaling solutions on top of Ethereum.
Loopring (LRC) is an Ethereum Layer-2 scaling protocol operated by the Loopring team. It lets users create DeFi payment systems and decentralized exchanges (DEXs) that rival centralized exchanges in terms of performance on top of Ethereum. Loopring provides low-fee, high-speed decentralized finance (DeFi) services and allows users to sidestep the high costs and slow speeds associated with Ethereum's decentralized network.
Read on to learn everything you need to know about Loopring (LRC) and how to buy Loopring in a few simple steps.
Let's get started!
What Is Loopring
Loopring describes itself as "an open-sourced, audited, and non-custodial exchange and payment protocol." It can handle up to 1,000 times more trades per second than Ethereum, with each one costing a mere fraction of a cent.
Leveraging zero-knowledge proofs (zkRollup), Loopring claims it allows for high-performance trading (high throughput, low settlement cost) without sacrificing Ethereum-level security guarantees. Users always maintain 100% control of their assets throughout the trade lifecycle. Loopring claims that "Nobody in the Loopring ecosystem needs to trust others. zkRollup assures assets are always under users' own control; 100% Ethereum-level security guarantees."
Loopring rewards Zero-Knowledge Rollup (zk-Rollup) operators and liquidity providers with its own LRC token.
Loopring provides DeFi services, such as creating protocols, infrastructure, and user-facing products via its L2 App. It claims to offer "a low-fee, high-speed platform for trading, swapping, liquidity providing, and payments."
What Is the LRC Token

LRC, the ERC-20 token running on Ethereum, is the main token on the platform. In August 2017, Loopring raised $45 million in an initial coin offering (ICO). Over 20 million LRC have been burned since the launch of the Loopring protocol, and any LRC that has been locked up for operating exchanges is currently off the market.
All LRC holders can stake LRC to earn part of the protocol fees paid by all exchanges built on top of Loopring. 70% of the protocol fees are rewarded to stakers, 20% -to fund the Loopring DAO (the community of LRC holders), and the remaining 10% will be burned.
DAO votes on spending those funds for grants, impermanent loss protection, further liquidity incentives, and buying back LRC to burn.
In addition to the tokens sold at the ICO, the market was replenished with LRC received by miners for confirming the Proof of Work consensus during operations within the Loopring network. The project uses the LRC Burn Rate mechanism to burn tokens, thereby increasing the value of tokens on the market. The token is used to pay off the commission for Loopring transactions.
LRC has the following applications:
Right to vote on development updates
Reward structure for ring miners/relays
Burning LRC tokens
Staking by a DEX operator to reduce platform fees
Lock-up times for running a DEX on Loopring
How Does Loopring Work
Loopring (LRC) achieves better performance than traditional decentralized exchanges by batch-processing thousands of requests off-chain, with verifiably correct execution via zkRollups. zkRollups are Layer-2 scaling solutions that allow a computer to claim data ownership without actually sharing it. The "zk" in zkRollup stands for "zero-knowledge" and refers to the type of proof Loopring must provide to verify that the off-chain transactions are accurate. zkRollups bundle multiple transactions into a single transaction, allowing fast and cheap trade execution outside the Ethereum blockchain to avoid Ethereum's network congestion. These transactions are then located on the blockchain, where zero-knowledge proofs are used to verify that off-chain transactions are correct.
Loopring also uses an order ring to fill orders. Each order ring contains up to 16 orders and creates a loop where each order can exchange the desired tokens without an opposing order for its pair being necessary.
Loopring also offers asset protection by choosing a trusted third party as a guardian. When utilizing Loopring Wallet, users pay only 1% of Ethereum Layer 1 fees.
Loopring is blockchain agnostic, meaning that any platform that uses smart contracts (e.g., NEO, Ethereum, Qtum) can integrate with Loopring.
How Is the Loopring Network Secured
Loopring is currently accessible on the Ethereum and Neo blockchains, with plans to add support for the Qtum blockchain in the future. Each of these networks has its own token: LRC and LRN for Ethereum and Neo, respectively, and the Qtum network token will be named LRQ when it launches.
The hash functions of the underlying blockchain platforms safeguard these tokens: LRC by Ethereum's Ethash, LRN by Neo's SHA256 and RIPEMD160, and LRQ by Qtum's Proof-of-Stake PoSv3 algorithm.
Loopring LRC Tokenomics
According to the data on CoinStats, Loopring LRC has a total supply of 1,373,873,439. The current circulating supply stands at 1,245,991,469 tokens (~90% of the total token supply). You can also check the current LRC price, market cap, total supply, circulating supply, trading volume, price chart, and other metrics on CoinStats.
CoinStats updates its LRC to USD price in real-time.
Where to Buy Loopring
Below are the top 5 exchanges to buy Loopring (LRC) with a credit card, debit card, or Bitcoin (BTC).
Coinbase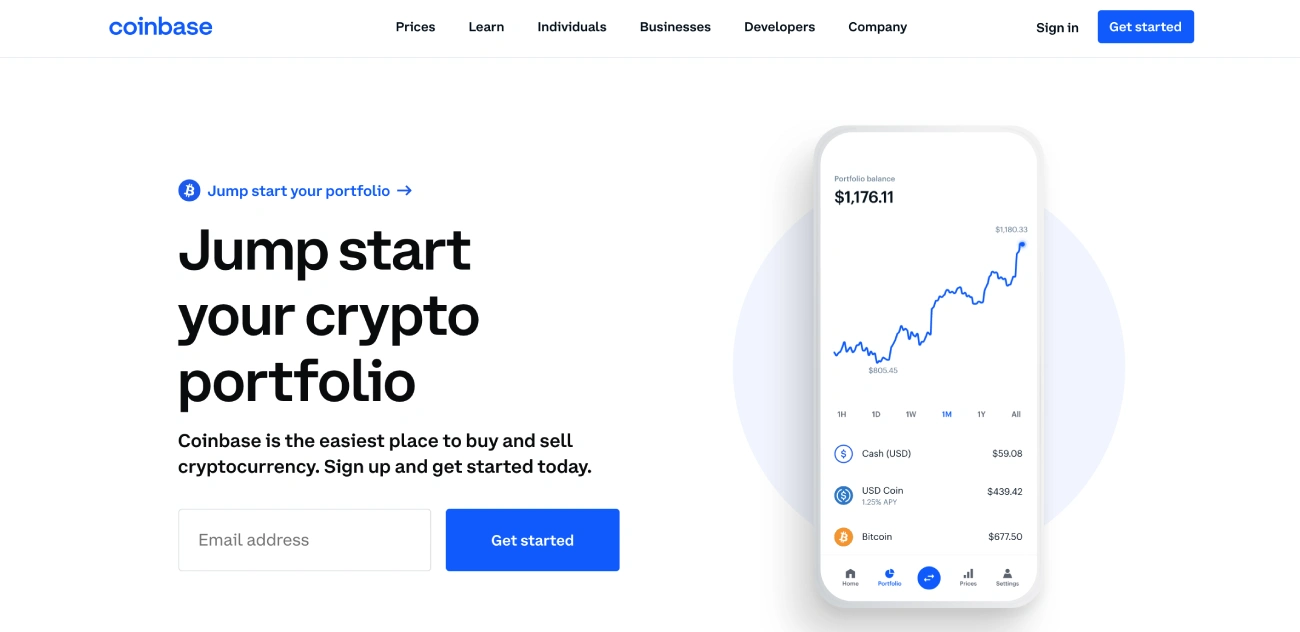 Coinbase (listed on the Nasdaq under the name $COIN) is the most popular, fully regulated, and licensed centralized cryptocurrency exchange platform in the U.S. It's also one of the largest and most well-known digital currency exchanges globally, with clientele from more than 100 countries, including Australia, Canada, Singapore, and the United Kingdom.
Over 70 million Coinbase users have exchanged over 460 billion USD in volume. Coinbase is committed to security, with 98% of client funds kept in secure offline storage. The platform is easy to use and supports trading in over 140 cryptocurrencies, including Loopring (LRC). Coinbase is available on PC, Android, and iOS.
Coinbase is fully licensed and regulated in the U.S., except for Hawaii.
Uphold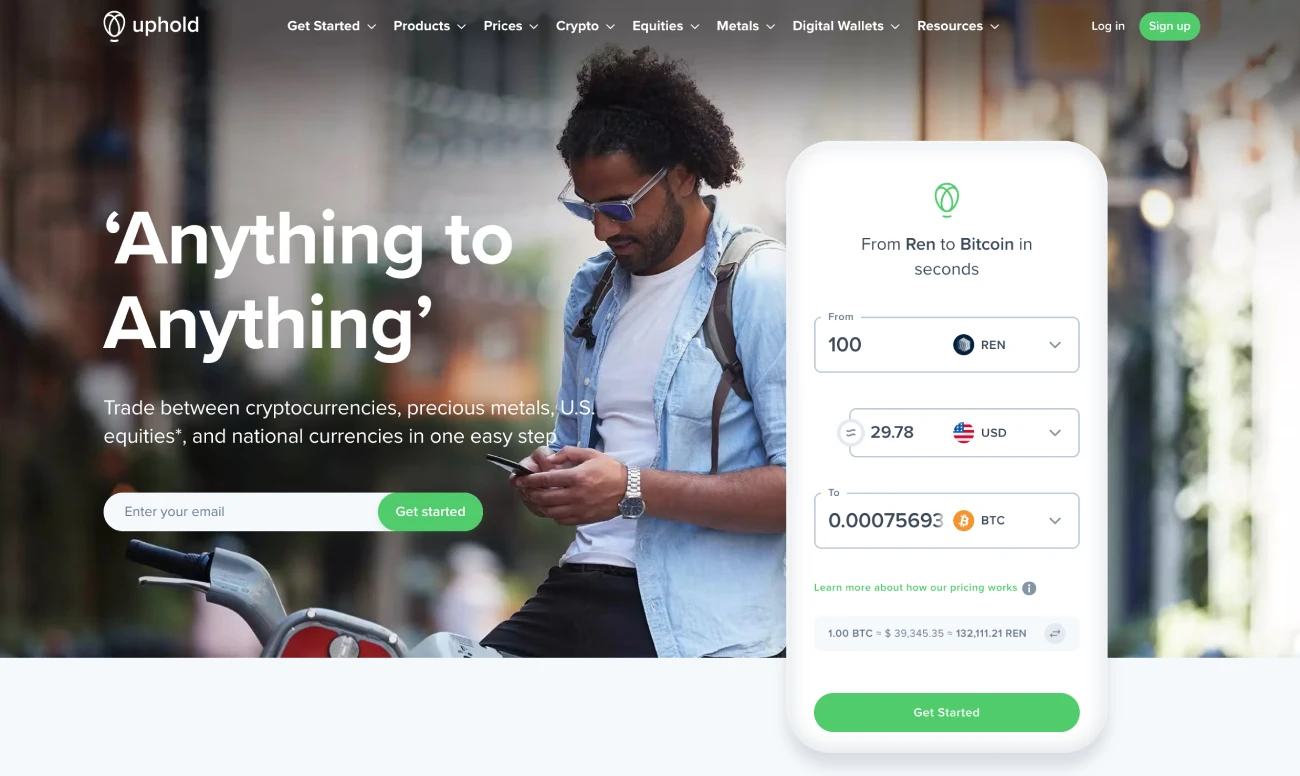 Uphold is a popular exchange in the United States and the United Kingdom. It's an innovative trading platform that supports various cryptocurrencies, including Loopring (LRC). The platform stands out for its simplicity, unique features, and the company's credibility.
Uphold provides a user-friendly desktop and mobile App. The trading view is customizable with your most-traded assets and has an easy-to-navigate, modern feel on both desktop and mobile.
Uphold is a popular option, especially for beginners.
KuCoin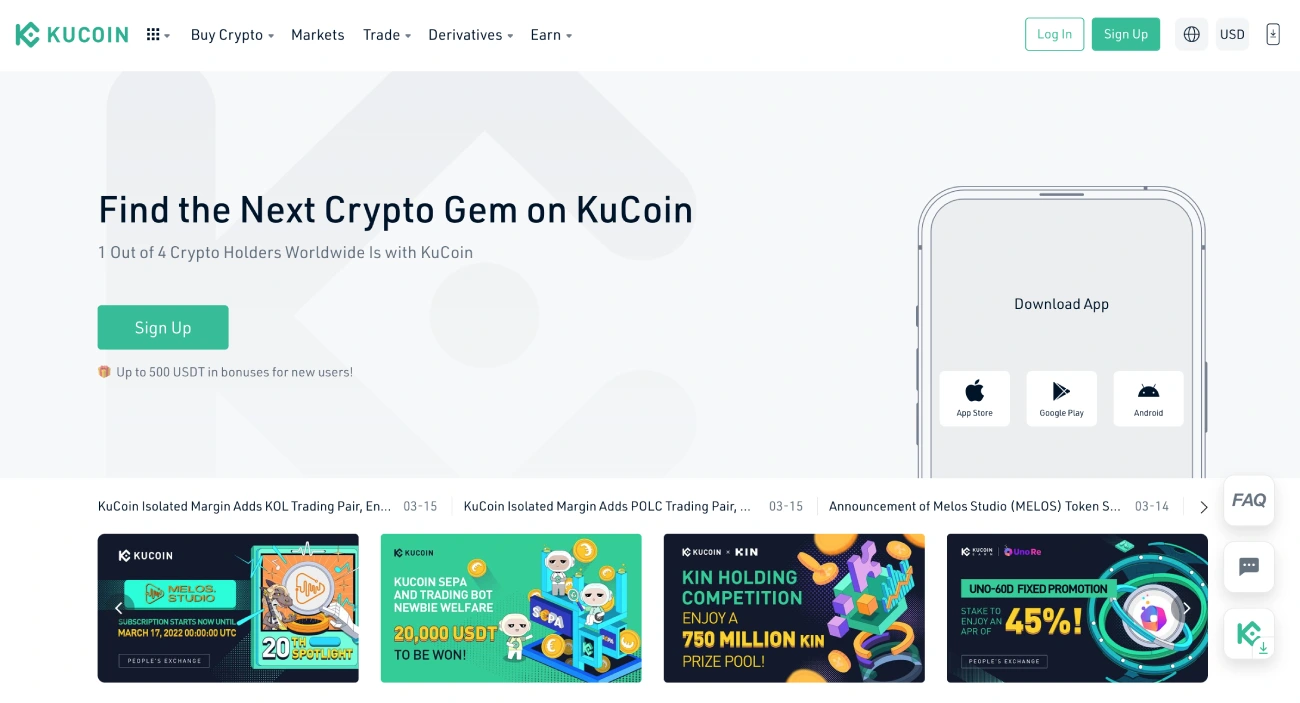 KuCoin is one of the largest and most popular exchanges. The exchange supports over 300 cryptocurrencies, including Loopring (LRC). It offers bank-level asset security, a slick interface, beginner-friendly UX, and a wide range of crypto services: margin and futures trading, a built-in P2P exchange, the ability to buy crypto using fiat currency with a credit or debit card, instant-exchange services, ability to earn interest on digital assets by crypto lending or staking via its Pool-X, IEO launchpad for crypto crowdfunding, non-custodial trading, and much more. Moreover, KuCoin offers some of the lowest trading fees among exchanges.
Currently, the exchange accepts residents of the United States.
Binance

Binance is one of the world's leading cryptocurrency exchanges by trading volume. It offers crypto-to-crypto trading in more than 500 cryptocurrencies, including Loopring (LRC). Although its trading options are limited in the US, it offers low trading fees and a broad selection of currencies globally. Binance enables you to instantly buy Bitcoins and 15 top cryptocurrencies with fiat currencies using credit cards, bank accounts, and other payment methods. Users can trade crypto derivatives with leveraged positions—(up to 20x leverage on futures and 10x on margin trading)—for maximum returns. Binance also supports staking, crypto loans, and other passive income sources from your crypto assets. Binance's NFT marketplace and trading platform is the premier destination for NFTs and digital collectibles across mediums, from visual arts and gaming to music and sports. The advantages of buying Loopring (LRC) on this exchange include lower fees than other exchanges and improved liquidity, which allows you to purchase and sell rapidly to capitalize on market-moving news.
This exchange is ideal for investors from Australia, Canada, Singapore, the United Kingdom, and other countries. Most tokens are unavailable to residents of the United States.
Huobi Global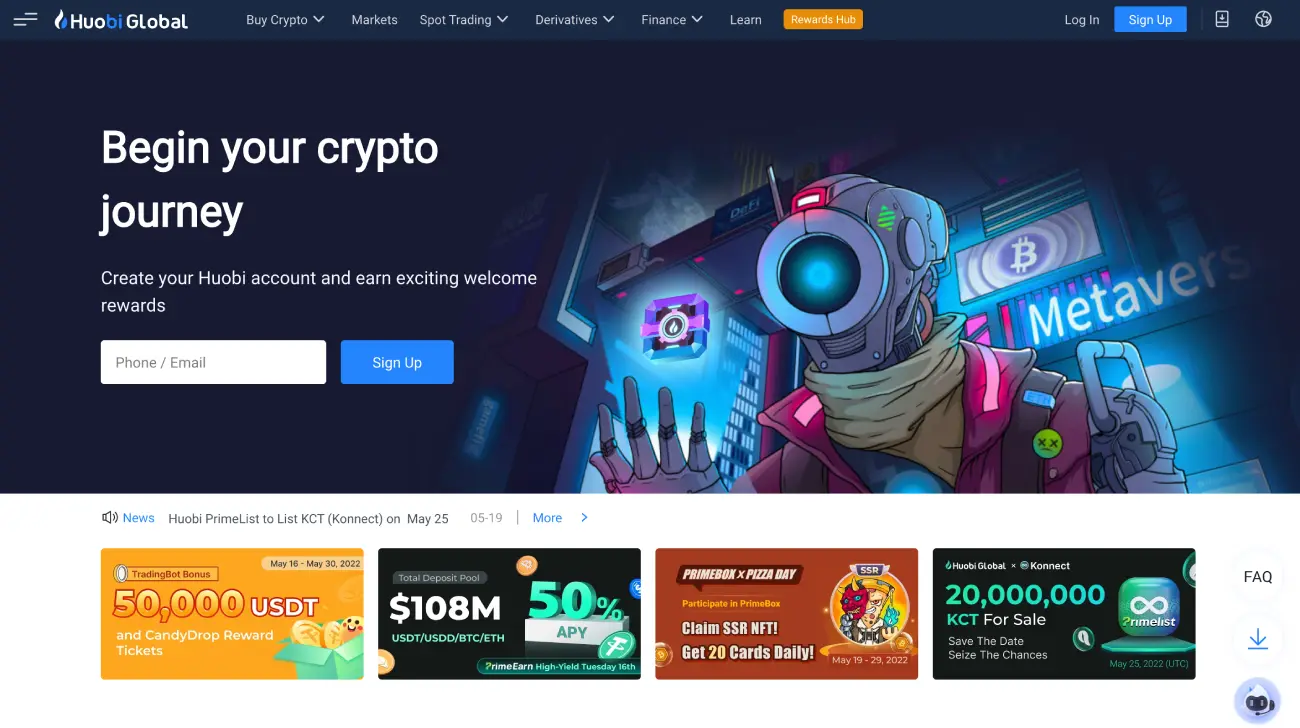 Huobi Global, founded in 2013, has evolved to become one of the world's largest digital asset exchanges, with a total trading volume of US $1 trillion. Huobi serves more than 5 million users in over 130 countries, accounting for half of all digital asset transactions worldwide. Huobi Global is one of the leading exchanges that presently supports Loopring (LRC) trading. Currently, the exchange doesn't welcome the United States or Canadian residents.
How to Buy Loopring
Now that you know how Loopring works and why it's unique, you can follow our simple step-by-step guide below for buying Loopring right away!
Step #1: Choose a Crypto Exchange
You can buy and sell Loopring on various cryptocurrency exchanges. You must compare them to choose the best trading platform with the features you need, such as low trading fees, an easy-to-use interface, and 24-hour customer support. Also, remember to check if the cryptocurrency exchange supports your preferred payment method, such as a credit or debit card, another cryptocurrency, or a bank transfer for buying Loopring. Some exchanges provide sophisticated trading tools and services, like limit and market orders, crypto loans, and crypto staking.
You can choose between two kinds of cryptocurrency exchanges: centralized exchanges (CEXs) and decentralized exchanges (DEXs). Each has benefits and drawbacks that traders should consider before creating an account and starting to trade. The exchange's degree of decentralization impacts how the platform executes transactions, offers new crypto assets, and interacts with clients.
Centralized and Decentralized Exchanges
A centralized crypto exchange, or CEX, is like a traditional exchange for trading in digital assets. CEXs like Coinbase, Binance, and eToro USA LLC are governed by a centralized system and charge specific fees for using their services. Most cryptocurrency trading takes place on centralized exchanges, which allow customers to easily convert their fiat currencies, such as euros or dollars, directly into cryptocurrency. Centralized exchanges require their users to comply with KYC (know your customer) and AML (anti-money laundering) rules by providing personal information and personal identification documents. However, a CEX holds your digital assets on its platform while trades go through – raising the risk of hackers stealing the assets.
On the other hand, a decentralized exchange (DEX) is not governed by any central authority; instead, it operates over blockchain and charges no fee except for the gas fee applicable on a particular blockchain, i.e., on the Ethereum blockchain. Decentralized exchanges use smart contracts to let people trade in crypto assets without the need for a regulatory authority. They deploy an automated market maker to remove any intermediaries and give complete control over the funds to users. Decentralized exchanges are less user-friendly from an interface standpoint and also in terms of currency conversion. For instance, they don't always allow users to deposit fiat money in exchange for crypto; users have to either already own crypto or use a centralized exchange to get crypto. It also takes longer to find someone looking to trade with you as DEX engages in peer-to-peer trade, and if liquidity is low, you may have to accept concessions on price and quickly sell or buy low-volume crypto.
Step #2: Registration
After deciding on a trustworthy exchange, the next step is to open a trading account to buy or sell Loopring LRC. The criteria differ depending on the platform. Personal information such as your name, email address, contact number, social security number, home address, and a copy of your driver's license, passport, or government-issued ID will be required for the majority of transactions. You must provide this information to be authenticated if you plan to deposit fiat currency from your bank account to purchase Loopring.
After submitting your application for account creation, check your email for the account verification code, enter the code to verify your account, and start trading. It's advisable to enable two-factor authentication (2FA) to keep your funds safe once you've confirmed your identity.
Step #3: Fund Your Account
After verifying your account, you must deposit funds for buying Loopring LRC tokens and other cryptocurrencies. Simply select your desired payment option, such as a bank transfer, credit or debit card, MasterCard, Visa, e-wallets, etc. The payment method you use will be determined by the platform, your location, and preferences.
Remember to compare the fees for different deposit options since some have higher fees than others.
Step #4: Buy LRC
The next step is to buy LRC. The process of buying Loopring is similar across all exchanges. You should search for the Loopring token in the search box, check the LRC price, and click on the "Buy LRC" button.
The next step is to enter the quantity of LRC to be purchased or the fiat amount available for spending. Most exchanges will convert the amount immediately so that investors know how much they'll pay and how much LRC they'll receive. Double-check all the details before confirming to buy LRC to ensure there are no inaccuracies. Also, ensure that you're buying Loopring (LRC) and not similar or lookalike tokens.

If you own an account on CoinStats, you can also buy Loopring from CoinStats.
How to Store LRC
After obtaining your LRC tokens, the next step is to store your tokens in digital wallets safely. We differentiate between a Software Wallet (Hot Wallet) and a Hardware Wallet (Cold Wallet).
Software Wallets
If you wish to trade LRC on a regular basis, you should use a software or hot wallet provided by your preferred platform. Software wallets are simple and free to use. They maintain your keys online, making them less secure than hardware wallets, but their ease of use makes them ideal for beginners with a few tokens.
Examples of software wallets include CoinStats Wallet, Edge Wallet, Coinbase Wallet, MetaMask, Trust Wallet, etc.
Hardware Wallets
Hardware wallets, also known as cold wallets, are often regarded as the safest way to store your crypto since they allow offline storage, significantly reducing the likelihood of a breach. They are password-protected and will erase all data after a number of failed attempts, preventing physical theft. Hardware wallets also enable you to sign and confirm blockchain transactions, adding an extra layer of security against cyber threats. These are better suitable for experienced traders with a large number of tokens.
Examples of cold wallets are Ledger Nano X, KeepKey, Trezor Model T, CoolWallet Pro, SafePal S1, etc.
The Bottom Line
The Loopring protocol has a strong community of supporters and constantly evolves and adds new features. It executes the majority of operations, such as trade and transfer settlement, off the Ethereum blockchain to reduce the gas usage and overall transaction cost to a fraction of what it would be on-chain.
Loopring has promised exciting things for 2022, including Loopring Earn, NFT support, and other product improvements. See the recent Loopring quarterly report for more details.
You can also visit our CoinStats blog to learn more about wallets, cryptocurrency exchanges, portfolio trackers, tokens, etc., and explore our in-depth buying guides on buying various cryptocurrencies, such as How to Buy Metaverse Index, What Is DeFi, How to Buy Cryptocurrency, etc.
Investment Advice Disclaimer:
The information contained on this website is provided to you solely for informational purposes and does not constitute a recommendation by CoinStats to buy, sell, or hold any securities, financial product, or instrument mentioned in the content, nor does it constitute investment advice, financial advice, trading advice, or any other type of advice. Our information is based on independent research and may differ from what you see when you visit a financial institution or service provider.