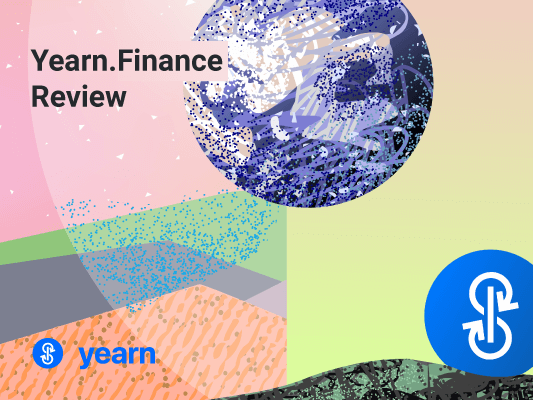 The Ultimate Yearn.Finance Review [For 2023]
<! -- End of the Reviewed by section -->
Yearn Finance Review Pros and Cons
Yiern.Finance Pros
Some of the highest  ROIs (return on investment)

High level of security

Net value surpassing $5 Billion

Increasing revenue

Adoption of the LINK vault

Affordable Clients can select interfaces based on their locations
Yiern.Finance Cons
No element of scarcity to look forward to

Fierce competition and limitations

Finance alternatives are offering scares tokens that can be minted

Complications of decentralized finance

No substance in DeFi investing and coin trading
Yearn.finance is an aggregator service for anyone interested in DeFi. It's a lending and yield farming protocol that employs automation to help investors get the most out of their yield farming investments. Yearn.finance offers some of the highest annual percentage yields compared to most decentralized projects. It has some of the most advanced security features on its platform, and the governance lies with only YFI holders, making it a self-governed platform. Yearn.finance also offers easy and streamlined ways to liquidate funds.
Read on for our Yearn.finance app review to learn everything you need to know about Yearn.finance, its pros and cons, the YFI token, and how to make the most of its features.
Let's jump right in!
Overview
Yearn finance is open-source, decentralized finance (DeFi) lending protocol based on the Ethereum blockchain. It was created to streamline user interaction with other DeFi platforms. The yearn finance protocol is a yield aggregator that automatically moves user funds between decentralized finance protocols to maximize the annual percentage yields of crypto, which users deposit into DeFi.
Yearn.finance users have access to features like liquidate.finance, trade.finance, iborrow.finance, and yswap.exchange without limitations or control from intermediaries. The protocol provides users with the highest possible annual percentage yields compared to various DeFi protocols. It allows users to deposit digital assets directly into liquidity pools to earn interest rates.
Yearn.finance is one of the leading, diverse, and profitable DeFi protocols in the cryptocurrency finance ecosystem, and it's no wonder that so many want a slice of the Yearn Finance pie.
Yearn.Finance's History
Yearn.finance was created in 2020 by rogue programmer Andre Cronje.
After dropping out of law school, Andre Cronje obtained a three-year computer science degree in six months and got an offer to teach at the institution he studied. He instead leaped into the private sector to work with big data, insurance, and distributed ledger technologies (Blockchain).
Cronje's research in cryptocurrencies and experience with Curve.finance and Aave on iEar protocol led him down the YFI path. Cronje believed that DeFi had become too complicated for the average man to engage with, so he decided to craft an intuitive yet simple user experience. Besides making Yearn Finance easy to use, Cronje also worked hard to make it the safest DeFi protocol on the market.
He deposited his funds into the system to demonstrate its safety and promised to be the last individual to take his funds out of Yearn.finance.
How Yearn Finance Works
Yearn.finance autonomously moves users' funds to more profit-giving providers by locating the protocol offering the best annual percentage return (APR). The platform stands as a medium between borrowers and lenders while providing other services like vaults. The system transforms your coins into ytokens of the same value as soon as you make a stablecoin deposit into the protocol. On Yearn finance, these ytokens are known as yield optimized tokens. After conversion, the protocol moves your coins to a high yield liquidity pool like Compound or DyDx to ensure maximum profits. A small fee is charged, which enters its pool, when yearn finance starts shuffling your tokens around.
Only YFI token holders can use the pool. Token holders can inflate the token supply if they agree to it; this can also be considered a sign to pay attention to how valuable the YFI token is.
Yearn finance currently supports USDC, DAI, TUSD, and sUSD.
Yearn Governance
Considered the safest DeFi protocol available, Yearn finance governance and decision-making is determined by its native token (YFI ) holders. The protocol also relies on independent developers to support and maintain its operations.
A considerable part of its governance process includes people posting strategies for different vaults that are put into action through YFI token holder votes. Each YFI token carries one vote, so the more votes, the more the weightage. New proposals or significant changes to the Yearn ecosystem can only be accepted if at least 33% of YFI token holders agree to it, and it can be vetoed if 25% of the users oppose it. Only YFI holders who have deposited their tokens in the yGov governance pool can vote (this is a way to earn YFI tokens). Over half of token holders have to agree before a proposal can be passed. The users earn a portion of those profits. Cronje refers to this as "meta governance ." To have an opinion in the system, you must place yourself at risk and higher vulnerability, as Yearn finance revolves around the YFI token.
Yearn.Finance YFI
Yearn.Finance YFI is an ERC-20 token that governs the Yearn.finance platform. YFI was the first coin worth more than Bitcoin per unit price as of September 2020, when it hit an all-time high of $41,000. YFI was launched with a fixed supply of 30,000 coins in July 2020.
Check the current YFI price, market cap, circulating supply, trading volume, historical statistics, etc., along with in-depth information on several of the biggest and fastest-growing cryptocurrencies on CoinStats, one of the best crypto platforms around.
A remarkable fact is that the price continues to appreciate despite all the tokens being issued and in circulation.
YFI Tokens
YFI is the governance token of the Yearn protocol. During its launch, there were no pre-supplied tokens from the protocol, so all tokens had to be mined. The last YFI token was issued on July 26th, and you can earn tokens by providing liquidity to any of Yearn finance's platforms.
Yearn finance recently released a brand new supply of YFI I tokens, representing further incentives for users to offer liquidity to the ecosystem. YFI I is considered a "fork" to YFI and has been released in a maximum supply of 60,000 tokens. Within ten weeks, the community distributed the full collection as they did with YFI.
As the token value fluctuates, the protocol's scalability is also affected.
YFI Token Holders
Yearn finance relies on token holders to operate. Token holders can implement positive changes and decide on some crucial differences in projects within the community.
How to Earn YFI
When YFI was created, users could trade the yCRV in the Curve finance protocol in exchange for governance over Yearn finance. There are three ways to earn optimized tokens. When YFI tokens are created, they go into three pools. Each pool contains 10,000 tokens up for grabs; subsequently, there are three primary ways to earn YFI and YFI I.
The first option involves depositing your yCRV to yGOV pools in the Yearn platform to earn tokens. The second method requires depositing a 98%-2% mix of DAI and YFI into the Balancer protocol to acquire BAL tokens. Users deposit these tokens into yGOV to accrue YFI tokens. The third method requires depositing a mixture of yCRV and YFI tokens into Balancer in exchange for Balancer pool tokens (BPTs). Then you can start earning YFIs after you deposit these BPTs into your yGOV. The platform's three pools contain the total YFI in circulation.
Viewing this process through the Proof-of-Stakes lens can provide some clarity. Some exchanges require you to stake crypto in exchange for block rewards, but with Yearn finance, you stake the tokens you get from Curve finance or Balancer in Yearn finance; this is done in exchange for governance.
When a DeFi project rewards its users with tokens for lending their funds, it's called liquidity mining. Unlike Bitcoin, users mine new tokens by supplying assets rather than cryptographic work.
Yearn Finance Lending Protocols
Unlike the traditional finance system, DeFi lending protocols don't need intermediaries; and as such, they are easily accessible. Yearn finance is an automated yield farming protocol that searches the market for the platform with the best returns and supplies them with pooled liquidity.
As one of the top lending DeFi projects in the market, Yearn finance offers a wide range of benefits and features like flash loans, including multiple income streams.
Let's look into Yearn finance features.
Yearn Earn
The Earn process is a lending aggregator that helps users attain the highest earnings from coins like USDT. The system can switch between other lending protocols based on Ethereum through Earn. If a user invests DAI in the Earn pool, the system will automatically deposit it into any Aave or Compound lending pools. Yearn finance's users utilize the Earn product to earn interest on their DAI deposits through this automatic, programmed process.
Earn contains four yTokens, namely- yDai, yTUSD, yUSDC, yUSDT. These tokens always ensure users' highest interest through their DAI deposits.
Vaults
Yearn provides its users with vaults, i.e., staking pools, to let them earn passive income through yield farming. Vaults generate yields, shift capital, and specialize gas costs to meet every opportunity that arises. These functions are carried out without investors' inputs; all it takes is investing in vaults and sitting back to maximize returns automatically.
Risk-tolerant DeFi users are mainly the people who utilize Yearn.finance vaults.
Once you manually deposit funds into the vault, it starts exploring every yield farming strategy it can use to increase your returns. Returns such as trading fee gains, liquidity providers rewards, and interest returns are strategies that vaults can generate.
Yearn Zap
Yearn. finance's Zap is one of the most user-friendly services on the market.
Users can "zap" funds like DAI, TUSD, AND USDT in and out of the curve pools via Zap, avoiding transaction fees. Zap can prove to be a powerful tool for advanced traders looking to save on trading fees.
Zap enables what is known as "bi-direction" swaps that occur between Ethereum and DAI.
Yearn Cover
Yearn.finance provides users with Cover insurance to protect them against financial losses on the protocol. Engaging in smart contracts can be a risky venture on any Ethereum based protocol, but users' funds are assured with this product.
The Cover smart contract is written by Nexus mutual. Cover has three components: Cover Vaults, Claim governance, and Covered vault.
Claim governance serves as the totality of the arbitration process.
Cover vaults are in charge of claim payment.
Covered vaults house the assets the holders want the network to cover.
Other features of Yearn are, Stats, Experimental vaults, flash loans, and Forum.
Where to Buy Yearn.Finance (YFI)
You can buy YFI tokens on the following platforms:
Binance: A popular exchange where residents from countries like the UK, Canada, and Australia can buy Yearn tokens. US residents are not allowed to buy it here.
Kraken: It's the best available option for US residents to buy the YFI token.
BitPanda: Only European residents can easily buy the Yearn finance token on BitPanda
You can access these exchanges on CoinStats to effectively trade and manage all your crypto assets from one place.
How to Use Yearn.Finance
Follow our step-by-step guide to start using the Yearn platform with ease:
Visit the Yearn finance app.
Connect your wallet using the top right button.
Once you've connected, proceed to choose the service or product you need.
Vault and Earn benefits can be accessed when you click the "invest" button on top of the menu.
You can access Zap and Cover services with the V1 button.
Choosing a Yearn.Finance Wallet
Yearn.finance supports several reputable software wallets built on Ethereum where you can store the finance token. Once the wallet is registered, you can use any of the Finance yearn services and start trading. Your wallet choice should depend on the total amount of tokens you want to acquire and your purpose for obtaining them.
A software or exchange wallet is better if you're trading small amounts of tokens, but you'll need a hardware wallet to securely store vast quantities of YFI tokens. A hardware wallet is the most secure option to secure your crypto investments, as they are harder to compromise. Software wallets are easy to use and usually free to download. They come in two options – non-custodial and custodial.
Custodial- Wallets where the provider manages the private keys.
Non-custodial- Wallets where you are in control of your private keys.
CoinStats Wallet is a great option for storing your YFI tokens.
Final Thoughts
Yearn.finance provides traders interested in borrowing or lending their digital assets on the Ethereum blockchain with a palette of unique features to maximize their earnings.
Although Yearn finance is still new in the DeFi space, it could very well define a new era for decentralized finance, as it seeks to eliminate the complications in the DeFi sector.
Check out several other DeFi apps also offering opportunities to maximize interest.
While there are risks associated with DeFi as a whole, you can minimize them if you enter the DeFi Market with a clear understanding and an open mind.