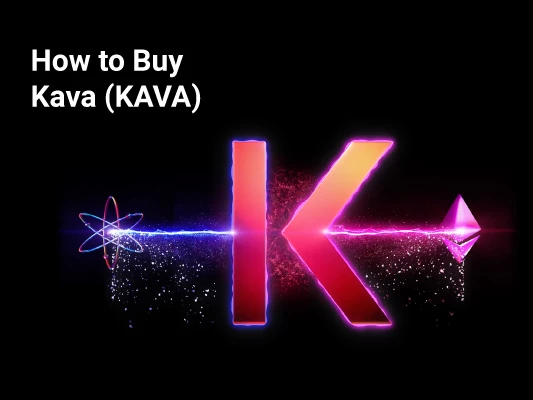 How to Buy Kava [The Ultimate Guide 2023]
<! -- End of the Reviewed by section -->
Decentralized Finance (DeFi) is one of the biggest trends in the blockchain industry and holds a value of over $80 billion, locked in the top 125 DeFi apps.
Kava (KAVA) is one such DeFi project driving the industry's growth and expansion.
Kava is a DeFi software that enables users to lend and borrow various cryptocurrencies without the need for third-party intermediaries like financial institutions. Because of its innovative technology and straightforward use case, Kava is an essential project amidst the growing demand for DeFi services and products.
Read on to learn more about the Kava Project and how to buy Kava (KAVA) in a few simple steps.
Let's get started!
What Is Kava (KAVA)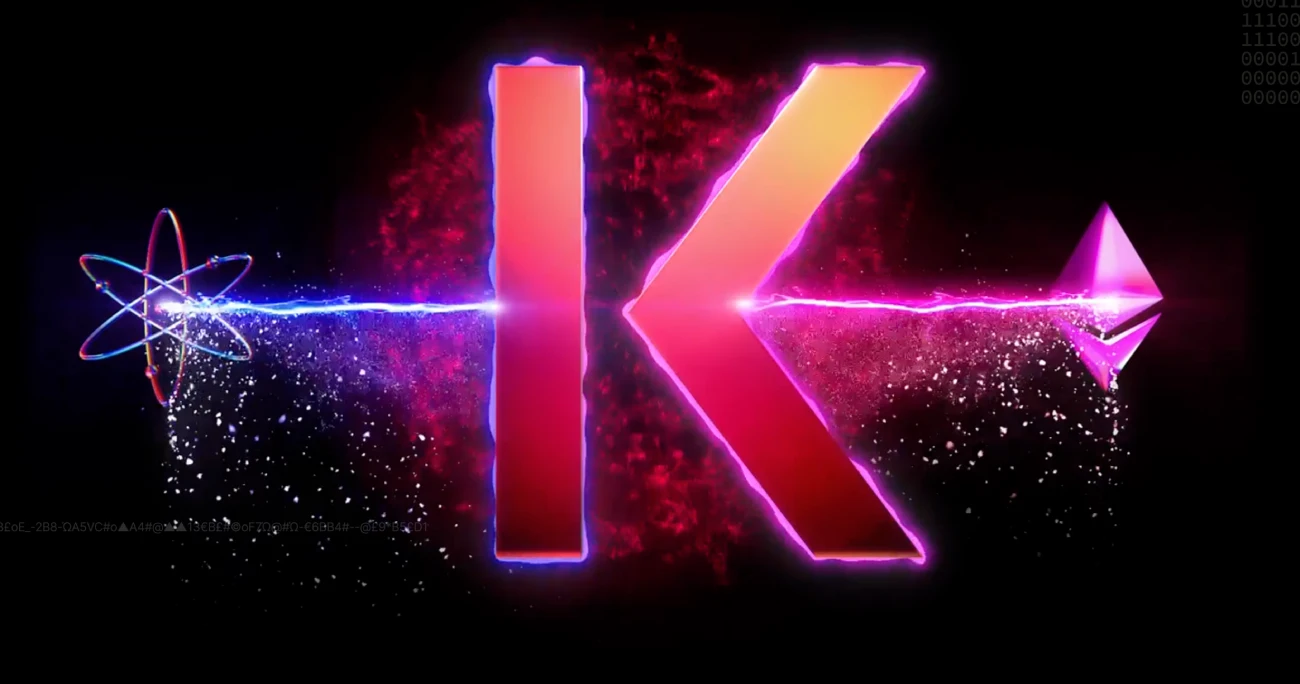 Kava is a cross-chain DeFi lending platform that allows users to borrow Kava's crypto-backed USDX stablecoin by depositing cryptocurrencies to start earning rewards.
The Kava DeFi hub acts as a decentralized bank for digital assets, giving users access to a wide range of decentralized financial services, including its native USD-pegged stablecoin USDX, as well as synthetics and derivatives. Users can borrow USDX tokens via Kava by submitting collateral, thereby leveraging their exposure to crypto-assets.
Kava is built on the Cosmos blockchain. It uses a collateralized debt position (CDP) method to ensure that stablecoin loans are always adequately collateralized. If borrowers fail to keep their collateral above a certain level, the Kava liquidator module will seize collateral from failing CDPs and sell it through the auction module.
How Does Kava Work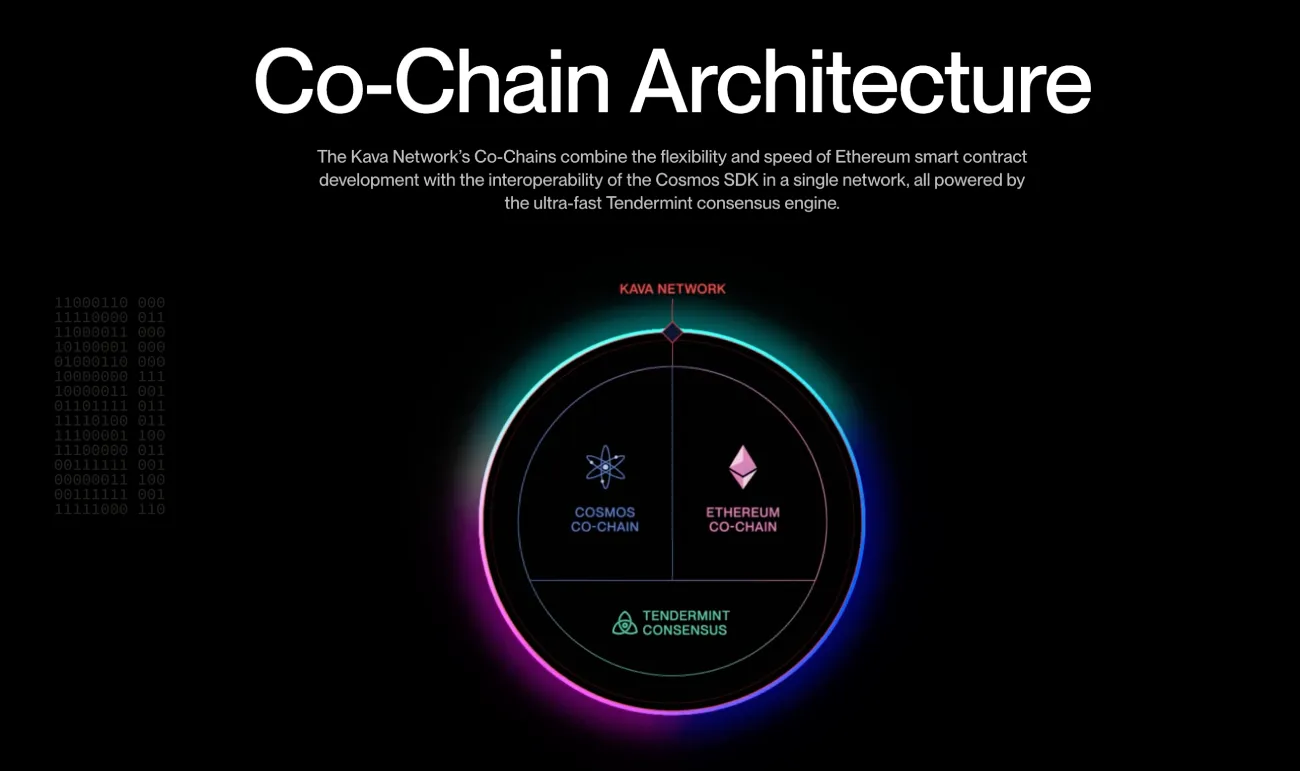 The Kava Network's Co-Chains combine Ethereum smart contract development's flexibility and speed with the Cosmos SDK's interoperability in a single network. Kava also has access to the all-powerful, ultra-fast Tendermint consensus engine.
Kava aims to build the finest network for Web3 developers, with flexible deployment, seamless interoperability, and fantastic on-chain incentives. Moreover, it seeks to establish a network as outstanding as the products developed on it.
KavaDAO, a decentralized autonomous organization (DAO), governs the Kava Network.
Kava Attributes
Keeping its dedication to providing the crypto ecosystem with a platform that delivers as good a network as are the projects, KAVA continues to deliver the three key features outlined below:
Flexible Deployment: Build and deploy on any of the world's two most popular permissionless execution environments, the EVM-compatible Ethereum Co-Chain or the Cosmos Co-Chain. The choice is yours.
On-Chain Incentives: A groundbreaking, decentralized on-chain incentive scheme will ensure that the best developers and projects in every Web3 sector, including DeFi, GameFi, and NFTs, are rewarded.
Seamless Interoperability: Deploy Solidity smart contracts on the same network that seamlessly interoperates with Cosmos SDK protocols, connecting your project to every important asset and millions of users.
Kava Lend
Kava Lend is a decentralized money market based on the Kava platform. It allows you to lend and borrow cross-chain assets, including BTC, BNB, XRP, and Binance USD (BUSD), as well as Kava's USDX, KAVA, HARD, and SWP.
The HARD token is Kava Lend's native governance token. All HARD tokens are distributed as rewards and safeguarded by a smart contract. Investing in the HARD token over time will yield higher returns.
Kava Swap
Another key component of the Kava project is Kava Swap. The protocol makes use of the Kava infrastructure, cross-chain bridges, and security. The goal of Kava Swap is to enable quick, simple, and low-cost asset swapping without requiring users to leave the Kava ecosystem.
Here are Kava Swap's two main functions:
Swap assets: You can trade offered cross-chain assets.
Supply liquidity: Kava Swap, like all AMMs, requires liquidity suppliers.
Every application on the Kava platform interacts with one another. You can build a CDP to mint USDX, which you can then use to earn HARD in Kava Lend or purchase other assets on the Kava Swap.
Kava Swap was a significant step forward since it eliminated the need for users to leave the ecosystem to handle their minting or borrowing properly.
Kava Founders
Brian Kerr, Ruaridh O'Donnell, and Scott Stuart founded Kava Labs, Inc., the parent corporation of Kava.
Brian Kerr is the platform's current CEO and has previously served as an advisor for various blockchains and crypto platforms, including Snowball and DMarket. Kerr has a diverse and successful background and a degree in business administration.
Ruaridh O'Donnell has an MSc degree in Physics. He was previously an engineer and data analyst at Level Works.
Scott Stuart is a former professional poker player who currently works as a product manager at Kava Labs.
What Makes Kava Unique
Kava distinguishes itself from other similar decentralized lending platforms by enabling cross-chain assets.
Kava users will be able to deposit several native assets, including Bitcoin (BTC), Binance Coin (BNB), XRP, and Binance USD (BUSD), due to Cosmos' zones technology. However, for the time being, cross-chain assets must be bundled as Binance Chain (BEP2) assets.
Similarly, Kava allows users to profit by minting USDX stablecoins. Once created, USDX tokens may be given to Kava's money market, known as the HARD Protocol, where they will earn a variable APY while Kava will cover their collateral.
Kava users can set up their own staking node to obtain KAVA rewards straight from the protocol. However, these advantages are limited to the top 100 Kava nodes (also known as validators). KAVA holders can also stake their tokens on a range of compatible exchange platforms, including Binance and Huobi Pool.
How Is the Kava Network Secured
Kava is built on Cosmos and uses a Tendermint-based Proof-of-Stake (PoS) consensus mechanism to ensure network integrity.
A network of validator nodes is used for transaction confirmation. These validator nodes must deposit collateral to take on the responsibility of validating transactions. Validators' stakes will be penalized if they misbehave or fail to meet rigorous minimum requirements, incentivizing them to remain honest and efficient.
Multiple independent blockchain and crypto security organizations, including CertiK, B-Harvest, and Quantstamp, have audited Kava's smart contracts, and no vulnerabilities have been identified.
Kava (KAVA) Tokenomics
Check the KAVA Price, 24-hour trading volume, market cap, circulating supply, total supply, max. supply, historical statistics, etc., on CoinStats, and get updates on KAVA price live data.
The KAVA token was first released in 2019 after multiple private sales and a Binance Launchpad Initial exchange offering (IEO). 40% of the KAVA token supply was sold to private sale investors, while 6.52% was sold on Binance Launchpad, raising $3 million. Of the remaining KAVA token supply, 25% was allocated to Kava Labs shareholders, and 28.48% was assigned to the Kava Treasury to expand the Kava ecosystem.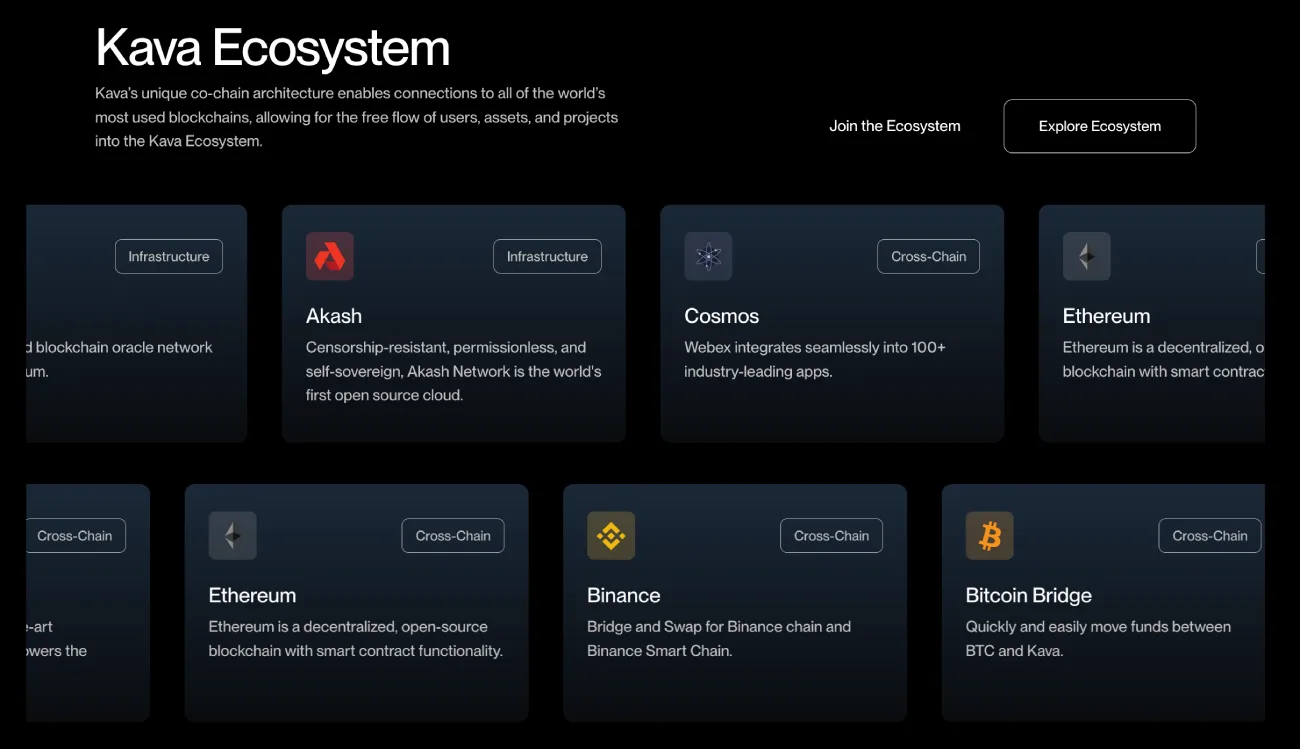 Now, let's look into why, where, and how to buy Kava (KAVA)
Why Buy KAVA
You can earn weekly incentives in the form of KAVA, Kava's native cryptocurrency, by collateralizing cryptocurrencies and minting USDX.
For example, minters who use BNB as collateral get a portion of the 74,000 KAVA released weekly by the platform.
Where to Buy KAVA
KAVA tokens are currently traded on more than a dozen exchange platforms. Several KAVA trading pairs are available, the most popular of which are: KAVA/BTC, KAVA/USDT, and KAVA/BNB. Some of the top exchanges to buy KAVA are listed below:
1. eToro
eToro is the best cryptocurrency trading platform to buy KAVA since it allows users to trade in stocks, ETFs, indices, commodities, and various other assets. Furthermore, this platform is ideal for beginners due to its simplicity, intuitive nature, and social and educational aspects.
Beginners can invest in several major cryptocurrencies. There are presently over 59 currencies to select from, and new cryptocurrencies are added regularly.
2. Capital.com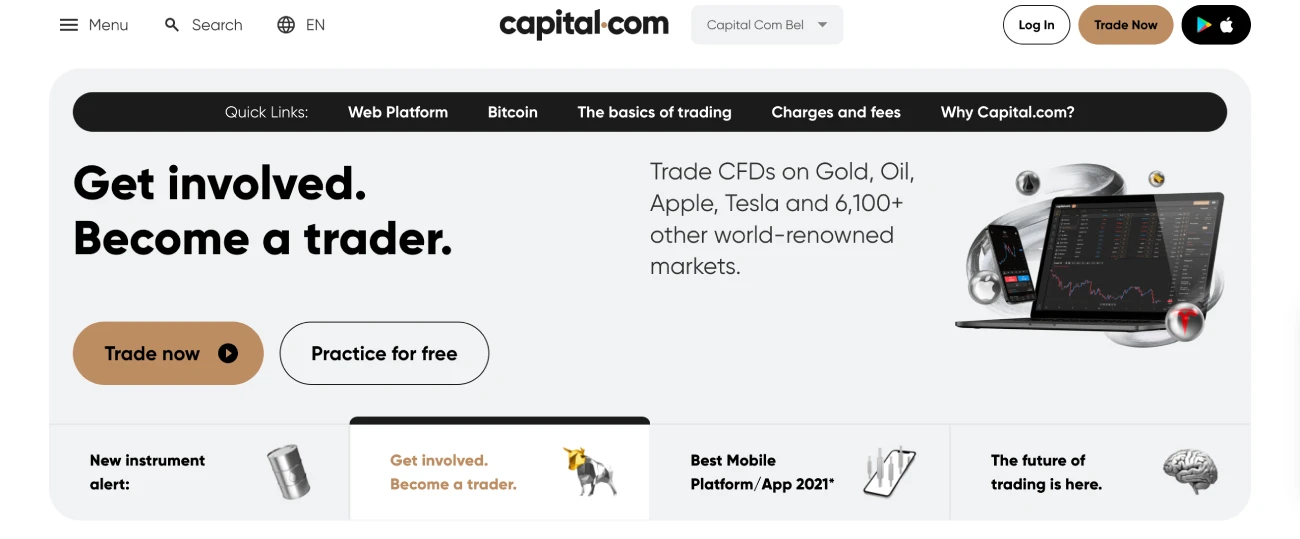 Capital.com is one of our top recommendations to buy KAVA due to its ease of use, security, and no-commission policy. Capital.com provides CFD crypto trading services and an all-in-one trading platform, among other instruments. It offers an "example account," allowing you to trade in virtual equity without depositing a single penny. You can practice trading your favorite cryptocurrencies for investment or any trading approach that interests you using the demo account.
To purchase KAVA or other digital assets on Capital.com, you must make a $20 deposit. This deposit can be made by various methods such as credit or debit cards and bank transfers.
3. Binance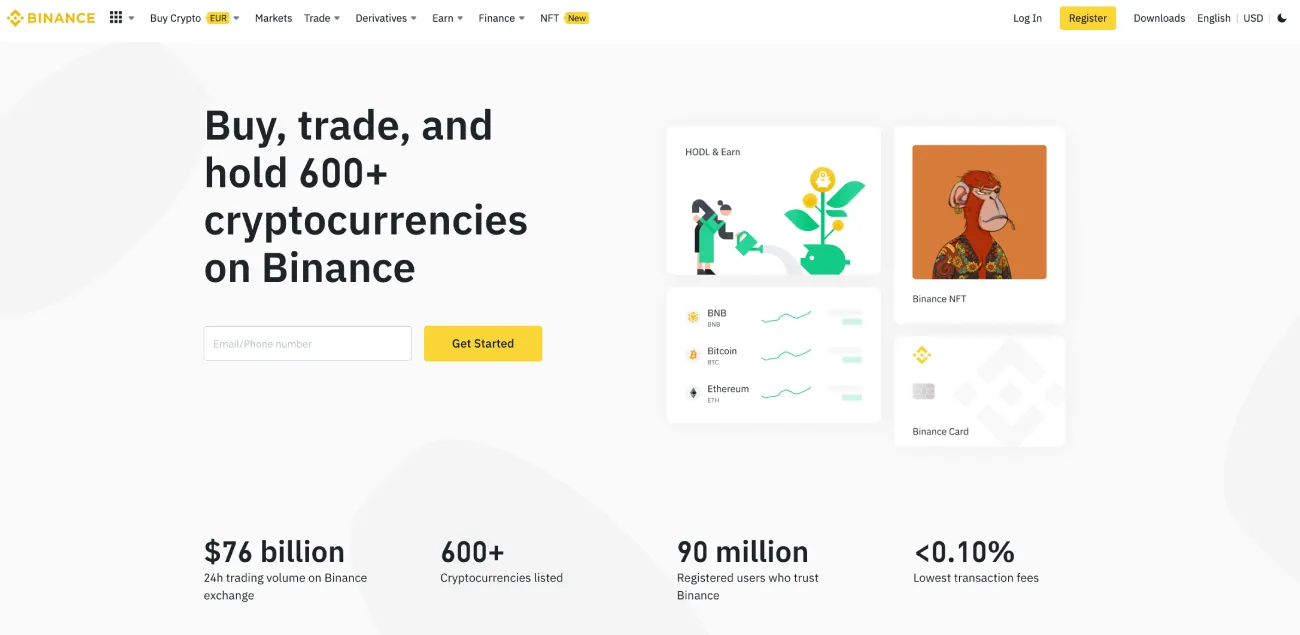 Binance, a cryptocurrency trading platform with over 500 cryptocurrencies and virtual tokens, including KAVA, is one of the best platforms to day trade and invest in new cryptocurrencies. Furthermore, platform members stay updated with current trends and upcoming currencies. Traders and investors can use this platform to leverage vast sums.
A minimum deposit of $20 is required when using a credit or debit card. Also, you'll be required to pay a minimum of $10 for each trade.
4. Kraken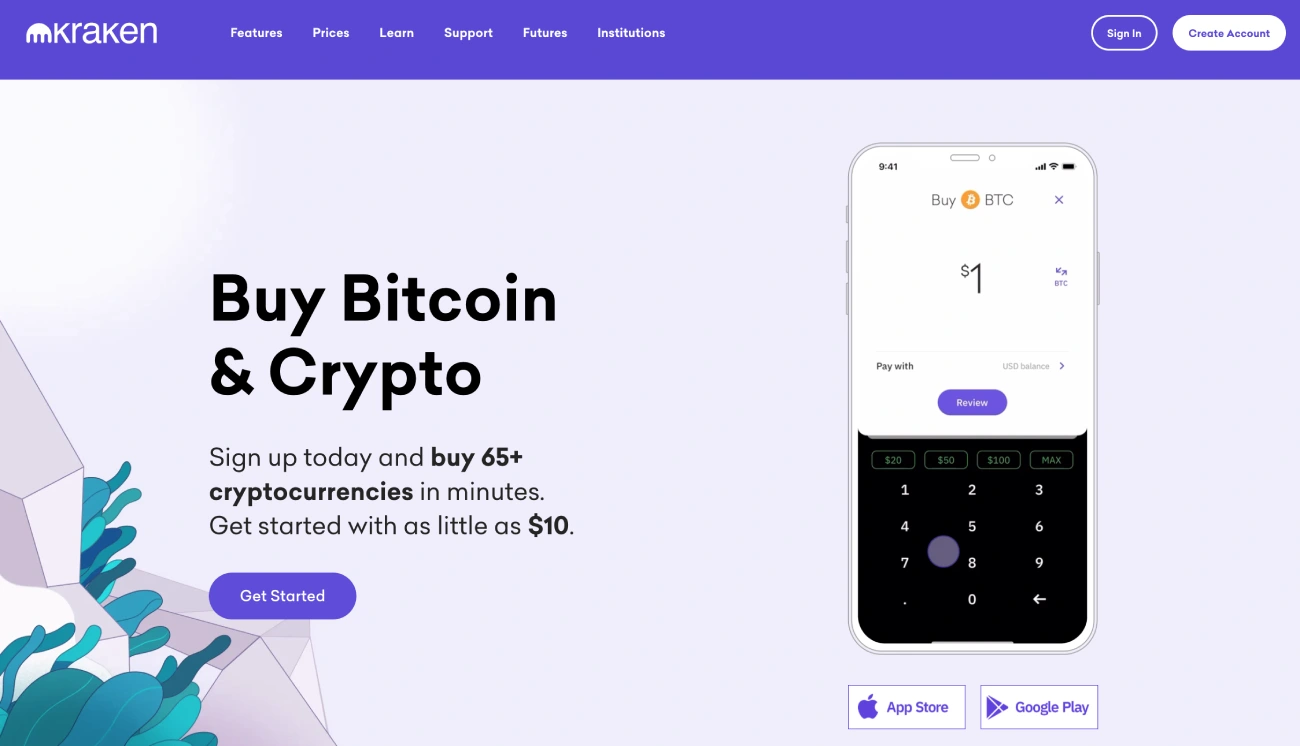 Kraken is one of the earliest (since 2013) cryptocurrency trading platforms, offering over 50 cryptocurrencies, including KAVA. It has since grown to become one of the largest and most popular exchanges worldwide.
With Kraken, you can invest in several cryptocurrencies and crypto pairs while also earning interest from staking. The minimum deposit at Kraken is only $10, and customer service is available 24/7.
5. Crypto.com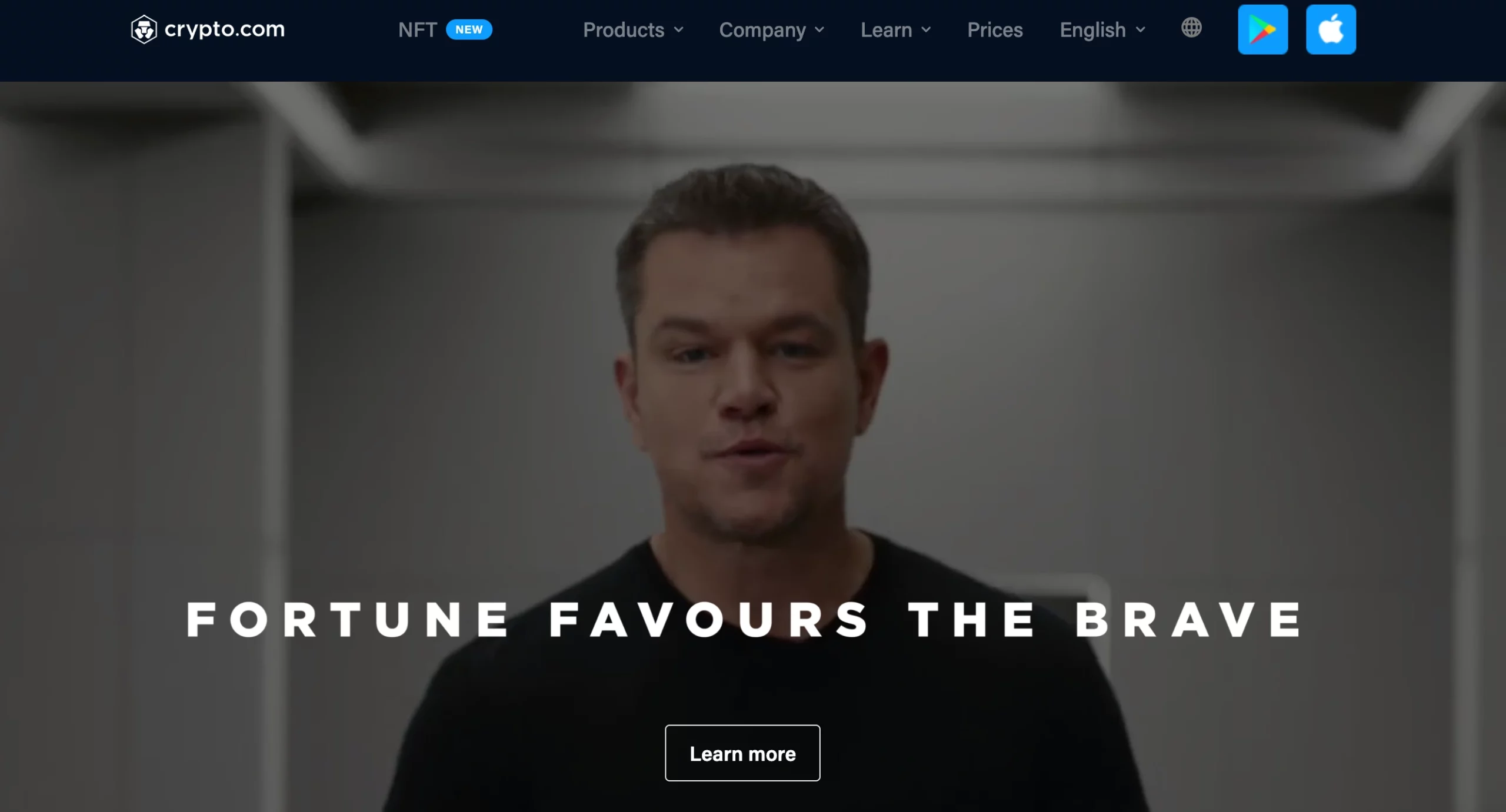 Crypto.com has been in operation since 2013 and is currently one of the fastest and most secure exchanges. The firm has a great marketing and development staff, which helps it expand swiftly. Furthermore, Crypto.com offers clients several services other than storing and buying cryptos through the app and a DeFi wallet.
You can trade KAVA and other cryptocurrencies with low crypto trading fees on the platform. Customers can purchase KAVA for as little as $1.
Payment Methods
Scroll down to learn how to buy Kava with cryptocurrencies or fiat currencies.
Buy Kava With Crypto
KAVA can be traded for another cryptocurrency, such as Bitcoin or a stablecoin. Because this varies between exchanges, you'll need to look for KAVA trading pairs on the spot market to see which cryptocurrencies it can be swapped for.
Buy Kava With Fiat
Linking your credit/debit card to your cryptocurrency account is beneficial since it allows you to make instant or regular purchases, but be aware that it attracts an additional fee. It's usually free to make a bank transfer from your local bank accounts, but you should still double-check with your exchange.
How to Buy KAVA
Follow these easy steps to buy KAVA tokens:
Step #1: Choose the Best Exchange to Buy KAVA
KAVA is available on many cryptocurrency exchanges. You'll need to compare them to choose one that supports KAVA and has the features you're looking for, such as an easy-to-use platform, low transaction fees, 24-hour customer service, etc. When you invest with some crypto brokers, you won't have to pay any commissions, which is a significant advantage over other options. When purchasing KAVA, consider if the cryptocurrency exchange accepts your preferred payment methods, such as a credit or debit card, another cryptocurrency, or a bank transfer.
Step #2: Create an Account
After choosing a reliable exchange, the next step is to open a trading account to buy or sell KAVA. The requirements differ depending on the platform. Most transactions will require personal information such as your name, contact number, email address, home address, social security number, and a copy of your driver's license, passport, or government-issued ID to comply with KYC (know your customer) standards and ensure the security of your account. You must provide this information to be authenticated and start trading.
After verifying your ID, we recommend setting up the two-factor authentication system (2FA) to provide an extra degree of security to your account.
Step #3: Fund Your Account
The next step is to fund your account. Several exchanges will let you fund your account with fiat currency like USD or EUR.
Simply select your preferred method, such as credit/debit cards, bank transfers, e-wallets, etc. The payment method you use to buy KAVA tokens will be determined by the platform, location, and preferences.
Most exchanges support Credit or Debit Card, Bank Account & Cryptocurrency.
Step #4: Purchase KAVA
Now you're all set to buy your cryptocurrency. Buying KAVA is similar to buying other cryptocurrencies, and the process is almost the same across all platforms. Use the search box, select Kava, and click on "Buy KAVA."
You need to enter the amount of KAVA to be purchased or the amount of fiat available for spending. Most exchanges will instantly convert the amount, so investors know how much they'll pay and how many KAVA tokens they'll get.
Before making a final decision to buy KAVA, it's vital to double-check the data to ensure that there are no inaccuracies.
Step #5: Setup a Wallet (Optional)
Once you've completed your KAVA purchase, the next step is to select a crypto wallet to store KAVA securely. Your tokens can be held in your brokerage exchange wallet; however, exchanges are vulnerable to hacking. We highly recommend creating a private wallet with your own set of keys. Depending on your investment preferences, you can pick software or hardware wallets, with the latter being a more secure option.
CoinStats Wallet is one of the best software wallets for managing all of your DeFi and crypto in one place – a single crypto wallet for buying, selling, swapping, tracking, and earning on your crypto!
Hardware wallets, also known as cold wallets, such as Ledger or Trezor, are the most secure solutions since they include secure offline storage and backup functionality. These are better suited for experienced users with a large number of tokens.
How to Sell KAVA
You can cash out your KAVA with the same exchange you bought it from by following the same steps.
1. Sign in to the exchange account where you have KAVA.
If you have kept your Kava (KAVA) in a digital wallet, compare crypto exchanges to choose where to sell it.
2. Place a sell order.
Choose how much KAVA you wish to sell.
3. Complete your transaction.
Complete the sale of KAVA by confirming the selling price and fees.
Closing Thoughts
Kava provides simple and smooth lending and borrowing for a wide range of cryptocurrencies. Users can benefit from cross-chain lending and staking due to the simple and user-friendly collateralization scheme. They can earn an APY on their holdings and profit on the funds they stake for loans.
You can also visit our CoinStats blog to learn more about wallets, cryptocurrency exchanges, portfolio trackers, tokens, etc., and explore our in-depth buying guides on how to buy various cryptocurrencies, such as How to Buy SushiSwap, What Is DeFi, How to Buy cryptocurrency, etc.
Investment Advice Disclaimer: The information contained on this website is provided to you solely for informational purposes and does not constitute a recommendation by CoinStats to buy, sell, or hold any securities, financial product, or instrument mentioned in the content, nor does it constitute investment advice, financial advice, trading advice, or any other type of advice.
Cryptocurrency is a highly volatile market and sensitive to secondary activity, do your independent research, obtain your own advice, and only invest what you can afford to lose. There are significant risks involved in trading CFDs, stocks, and cryptocurrencies. Between 74-89% of retail investor accounts lose money when trading CFDs. You should consider your circumstances and obtain your advice before making any investment. You should also verify the nature of any product or service (including its legal status and relevant regulatory requirements) and consult the relevant regulators' websites before making any decision.